Cluas Gigs of the Fortnight
The best gigs across Ireland during the period 30 January to 12 February 2006
Gig of the fortnight is........ Broken Social Scene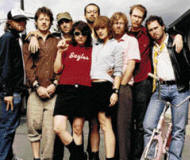 Where and When?


Temple Bar Music Centre, Dublin - 11th February

Why? Broken Social Scene's last album, 2003's 'You Forgot It In People' is one of the finest albums recorded this decade so, naturally, it was pretty much ignored on this side of the Atlantic. Fortunately in the intervening years de meeja over here decided that Canada was something of a musical hotbed and anything coming out of there gets at least a furtive look upon it's release. This means that BSS' eponymous (not as good as the last one but still pretty damn good) new album could be the one to thrust the near-20 strong Toronto collective into the limelight they so richly deserve.

Effectively the brainchild of of Kevin Drew and Brendan Canning the Broken Social Scene line-up consists of a virtual who's who of Canadian indie* and features members of Stars, Metric as well as Leslie Feist and Jason Collett.

* Excluding the whole 'Montreal' thing ** (you'll have to wait for the Islands album for that).
** But like I said, including Stars.


Best of the Rest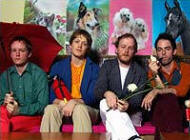 Who? Clap Your Hands Say Yeah

Where and When?


Limelight, Belfast - 3rd February


The Village, Dublin - 4th February

The perfect example of the Pitchfork hype-machine in action, on the strength of a 9.1/10 review on the US indie bible Clap Your Hands Say Yeah managed to sell 25,000 copies of their debut album without any label involvement or any money being spent on marketing.

Truth be told CYHSY (the album) is a rather patchy affair that features a number of genuine moments of brilliance but also contains more filler then should be acceptable in such a well reviewed album and CYHSY (the band) have a questionable live reputation which means that this one should be looked forward to but approached with caution.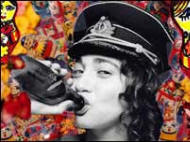 Who? Regina Spektor

Where and When?


Whelan's, Dublin - 9th February


Limelight, Belfast - 10th February

Moscow born singer and pianist Regina Spektor has been an active member of the New York anti-folk scene for a number of years and makes eclectic, quirky but really quite beautiful music. Fans of Cat Power, Fiona Apple or Kimya Dawson might really enjoy going to this.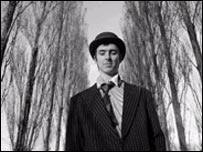 Who? Jim Noir

Where and When?


The Speakeasy, Belfast - 2nd February


Crawdaddy, Dublin - 3th February


Roisin Dubh, Galway - 4th February


Cyprus Avenue, Cork - 5th February

Manchester's Jim Noir recently released his debut album to rapturous reviews and could be a name to start dropping in preparation for his career taking off in 2006. "Tower Or Love" features the sort of lushly orchestrated singer-songwriter material that had people drooling over Sufjan Stevens last year (but now with added POP) and makes you wonder why amongst the legions of troubadours that we have in this country so few have them show any type of musical ambition.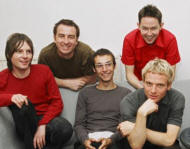 Who? Belle And Sebastian

Where and When?


Ambassador, Dublin - 5th & 6th February


Ulster Hall, Belfast - 7th February

So, so twee but so, so good. Belle And Sebastian have been on the go for over a decade now and have in the course of that time released 7 albums, the latest of which being this year's 'The Life Pursuit'.
Also this fortnight:
Bell X1


RDS, Dublin - 31st January

The Rakes

The Village, Dublin - 11th February


Spring And Airbrake, Belfast - 12th February
Coheed And Cambria

Spring And Airbrake, Belfast - 6th February


TBMC, Dublin - 7th February
Boss Volenti

Whelan's, Dublin - 3rd January

Gemma Hayes

Dolans, Limerick - 12th February

Beth Orton

Vicar Street, Dublin - 12th February

The Frames

Vicar Street, Dublin - 6th 7th & 8th February


CLUAS 'Gigs of the Fortnight' is compiled and edited by the CLUAS listings editor, Ian Wright.