Sean Needham
Listen to his song 'Tired Sleeping'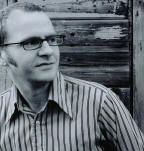 Hailing from Donegal, Sean Needham has guested for acts as diverse as Liam O'Maonlai, Diana Krall and Damien Dempsey. His music has been compared to that of Paul Weller and Ben Harper. Make up your own mind and download his track 'Tired Sleeping' below, which is taken from the his four track EP of the same name.

For more info on Sean visit his website www.seanneedham.com
Options to Download the Song
File Format
Download link
File Size
Approx download time (56k modem)
MP3
Download here!
1.7 MB
4 minutes
Windows Media
Download here!
0.85 MB
2 minutes

Note: If you have trouble downloading, 'right-click' the download link above and choose 'Save Target As' from the menu (in Netscape choose 'Save Link As')
Options to Stream the Song
| | | |
| --- | --- | --- |
| File Format | Streaming link | Notes for 56k modem users |
| MP3 | Listen now! | Not recommended for 56k (or slower) modems |
| Windows Media | Listen now! | Recommended option for 56k modems |
Check out the Top 20 second hand indie albums selling on Amazon

Note: Allow us to state the obvious but to listen to the songs on your computer you'll need to have a PC that has a soundcard and speakers (or headphones). The PC will also need to have a Media Player installed. If you don't have a media player you can download one - for free - from Microsoft.


Not sure what to do? Hit the button below for answers to FAQs (Frequently Asked Questions)