Longview
A review of their album 'Mercury'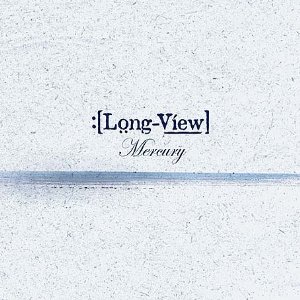 The cream of Manchester? A tall order for newcomers Longview considering Manchester has produced the likes of Doves, The Stone Roses, New Order and The Smiths. And oh yeah, Oasis.

By way of comparison, Longview sound like a less commercial version of Embrace (not a bad thing) with a fine singer in Rob McVey though he doesn't lend as much charisma to the songs as Danny McNamara. (Coincidently or perhaps not, 'Come Back To What You Know' is even used as a lyric in 'Falling Without You') This reviewer had the pleasure of witnessing Longview's opening set at Scotland's T In The Park festival earlier this year and the performance was mesmerising. Consequently, I anticipated great things from this debut album hoping that the free-flowing melodies and sweeping guitar harmonies would make the songs as appealing on disc as they were on stage. But my first reaction is that they don't.

Bearing in mind that this is a debut, the album is not without its problems, mostly lyrical shortcomings. For instance, 'Can't Explain' begins with "You know what they say / At the end of the day / But days fade away". It's difficult to imagine song-writing more threadbare than this so please, the last thing British rock needs right now is more Oasis-esque lyrics. Even some of the titles on the sleeve are cringe worthy; 'Falling Without You' immediately succeeds 'Falling For You', songs about boy meets girl, boy falls in love, boy ends up with broken heart, etc. Such songs are best left to the boy/girl band genre where we can easily ignore them.

Thankfully a broad range of infectious guitar and piano tunes rescues the album. 'Further' is an obvious choice for the single with a doubled up vocal and a surging string arrangement backs up the chorus with magnificent effect. 'Only When You Sleep' injects pure energy into proceedings while 'Nowhere' uses another doubled-up vocal and a searing guitar solo that produces a sound similar to that of Idlewild. Another orchestral arrangement is also very apt in the pacey 'Will You Wait Here' and it marks a highlight. On more reserved parts of the album, 'If You Asked' uses a simple but effective piano tune and a sweet female hum in the background significantly boosts the song's merit. The moody 'I Would' is not without its charm as McVey sings a longing vocal against a soaring guitar solo, and it's enough to overshadow the song's rather shallow lyrics.

Caught up in the flow of albums to emerge from Manchester in recent years, 'Mercury' is a lot better than say 'Heathen Chemistry', but still doesn't come close to 'The Last Broadcast'. Longview have big sounds and big ideas that need a lot of fine tuning, but overall it's a satisfactory effort.

The cream of Manchester? Not yet, but one day perhaps.
Jimmy Murphy

To buy a copy of this album on Amazon just click here