The Corrs
A review of their album 'Dreams - The Ultimate Corrs Collection'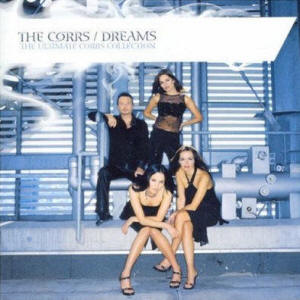 Review Snapshot:
A second hits compilation already this Millennium. They're hardly churning out the hits on a yearly basis. Repackaged old material under a new name. Strictly one for the hard-"Corr" fans.

The Cluas Verdict: 3.5 out of 10.

Full Review:
I first saw The Corrs at The Point Depot in Dublin in December 1996 ringing in the New Year, a gig they performed on the strength of their debut album. On the evidence of that performance, I never thought that a decade later they'd still be around and releasing their second hits compilation, but that's exactly what their doing with 'Dreams' - The Ultimate Corrs Collection.

From the title track of their debut album 'Forgiven Not Forgotten', this collection gathers together all their well known songs that have catapulted them to stardom, shifting over 60 million albums in the process.

There's remixes of 'Dreams', 'So Young', 'Runaway' and 'What Can I Do' from the special edition of 'Talk On Corners', Unplugged versions of 'Radio' and 'No Frontiers' and a brace of tracks from each of their remaining albums, including their biggest hit, the Mutt Lange produced 'Breathless'.

The highlights here though are the cover-versions. 'When The Stars Go Blue', a duet with Bono is a worthy version that Ryan Adams would be proud of, and 'Ruby Tuesday' (also from the VH1 album) with Ronnie Wood obviously received the approval of Jagger & Richards, and rightly so. There are some songs they shouldn't have touched, namely 'Old Town'. I'm sure Phil Lynott is turning in his grave, but the traditional 'I Know My Love' with The Chieftains still sounds fresh.

Despite it being promoted that 13 songs on this album were not available on the previous 'Best of', they forget to remind us that 19 of the 20 tracks herein have been previously available. The only new track (if you can call it that) is a cover of 'All I Have To Do Is Dream' with French singer Laurent Voulzy (I've never heard of him either). The harmonies work well but they should stick to their own material really.

With this pointless release, and a debut solo album from Andrea in the pipeline later this year, could the unthinkable be about to happen? Is Ireland's squeaky-clean quartet about to split up? Don't tell me it's to spend more time with their family!
Mick Lynch

To buy a new or (very reasonably priced) 2nd hand copy of this album on Amazon just click here.