Brad Mehldau
A review of his album 'Largo'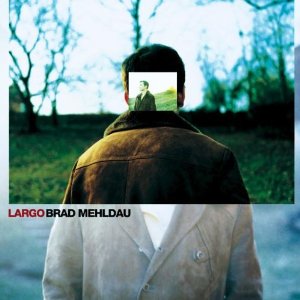 Brad Mehldau is one of those rare commodities in the jazz world. He's managed to attract a good deal of attention and admiration from the rock and pop community. Yes, Bono says "I wanna be Brad" while fellow stars of the other disciplines regularly show up at the front tables of his shows. But then Mehldau invites the attention. He's regularly doing a jazz thing with incontrovertibly rock and pop tunes. His latest album sees him taking some of Radiohead's more user-unfriendly material and pianoing out his own interpretation. In this case Paranoid Anadroid is a slightly more paranoid and played out version of the original - soft, creepy and pushing on ten minutes long.

One of the most intriguing pianists of modern days, Mehldau is an unorthodox jazzist, playing with space as well as keys, or "the universes of sound that lay between each note" as publicist chooses to call it. Some of the tunes on 'Largo' are barely entitled to inclusion in the jazz label in any traditional sense. Labels are not for Mr Mehldau.

Largo means slow in music terminology. Its Italian translation is however "large" or "spacious." He needs the space for the range of emotions crossed through from track to track. To these ears, the latter definition better suits Mehldau's music. "When It Rains" an assembly of horns, dolorous, mournful chords and a Greek chorus behind Mehldau's explorations. "Sabbath" the piano mutates into a sonic monstrosity, roaring through a storm of electronics. "Dear Prudence," a Beatles classic is played at once with simplicity and complexity. Mehldau's playing is adventurous yet understated, emotional, a different atmosphere taking hold from track to track.

Legendary session drummer Jim Keltner sets the pace on most tracks, including the afore-mentioned 'Paranoid Anadroid'. The younger drummer Matt Chamberlain sets the rhythmic pace on other tracks alongside versatile acoustic bass player Darek Oles. Oles has been a Mehldau touring regular for over three years. He alternates with Mehldau's other regular bassist Larry Grenadier and drummer Jorge Rossy. In a gorge-out of talent, Mehldau has also enlisted the studio talent of the electric bassist and drummer from Beck's band.

Made in six days, an eternity by Mehldau standards, Jon Brion produced Largo. His role is crucial to the album's way-out-thereness. Brion usually makes his bread as a pop producer, working regularly for Aimee Mann, Fiona Apple and Rufus Wainwright. Mehldau has always worked in jazz so he took a risk indeed in his choice of Brion but the odd pairing has worked very well, creating weird but tasteful results. On 'You're Vibing Me' - a tune scripted on the studio floor by Mehldau - Brion sets the atmosphere with a treated piano, two bass players and, most unusually, two drummers.

The piano sound is electronically mutated to the extent that it's at times almost indistinguishable amid the maelstrom of sound. Brion sticks to trademark habits on this album too. Microphones are taped into unorthodox placements while the piano is variously fixed and adapted: one weird method was to place putty on the lower strings of the instrument, making it sound marimba-like. Small groups of horn players are meanwhile brought into the fray to great effect, creating exciting peaks in the music.
With great, weird sounds like this, who wouldn't "wanna be Brad"?

Check out our other articles on the Irish Jazz Music Scene.