Boards of Canada
A review of their album 'Geogaddi'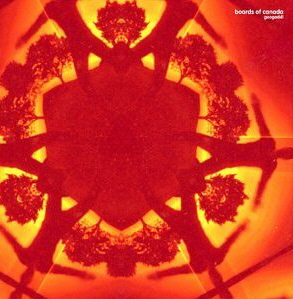 Like Warp Records label mate Aphex Twin, Scottish electronic duo Marcus Eoin and Michael Sandinson, have made a record jammed with beautifully strange sounds under the name of Boards of Canada. The LP, Geogaddi (no, i don't know what it means), is their second, following up from their debut 'Music Has The Right to Children' released almost four years ago.
On many tracks, BOC come across as nerds, for the want of a better word. Titles such as "Music is Math", "Alpha and Omega" and "A is to B as B is to C" show that these lads were taking notes in their Physics and Applied Maths lectures, while the likes of The Strokes were still at school, in detention or something. Tracks like "Dandelion" (informing us about the effects of lava) and "Energy Warning" (a 33 second piece with old dialogue from one of those cheesy government ads) may be educational, but do not let that turn you off.
If you thought Radiohead's 'Kid A' (the track, not the album) was spooky, then it may be advised that you skip 'The devil is in the details', a track that features the screams of a child. In fact, dark beats and haunting, mesmerising sounds dominate this album. Think Kevin Shields collaborating with Aphex Twin, and you are half way there.
Sprawled over 23 luscious, yet haunting tracks, "Geogaddi" is one of the best records so far this year. While numerous acts (Strokes, White Stripes, The Hives, B.R.M.C., etc) are currently immersing themselves in sounds from the last century, "Geogaddi" is definitely a 21st Century album. So don't leave this century without it.
Ciaran Ryan