The Oxegen 2005 Festival
Punchestown, 10 July 2004 (Day 2)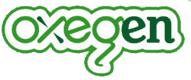 Review Snapshot:
The biggest festival in Ireland once again proves to be a success with some solid performances and fond memories.
The CLUAS Verdict?
(See purple box below for act-by-act rating)

Full review:
After waiting over at the Ticket Stage with curiosity to see Belfast act Leya, disappointment came with the news that their lead singer was struck down with food poisoning. So it was a quick shuffle over to the New Band Stage to catch another Irish act The Blizzards. Despite their early morning appearance, they attracted quite a crowd and wowed them with a stomping set that included the catchy 'First Girl To Leave Town'. Then over at the Green Room, Jenny Lewis from Rilo Kiley had all eyes on her as she ran through fan's favourites 'Portions For Foxes' and 'Does He Love You' amongst others.
Sunday Ratings:
The Blizzards - 8.5
Rilo Kiley - 7
Jackson United - 7
The Longcut - 5
Humanzi - 6.5
Tom Vek - 7.5
Editors - 8
Republic Of Loose - 8
Death From Above 1979 - 9
The Magic Numbers - 9
Rodrigo Y Gabriela - 7.5
James Brown - 9
The blistering summer sun was forcing many to retreat for shelter and there was no better place than the New Band Stage. Jackson United greeted many sunstroke victims with their concoction of rock that was similar in sound to, well, the Foo Fighters (the band's front man actually used to be in the Foo Fighters, strange that). Three-piece rock experimentalists The Longcut then tried to provide something a little different. Their combined force of guitars, keyboards and drums did little however to capture the imagination of the majority of the crowd. Mystery door number three soon swung open when Irish hopefuls Humanzi took the stage. There has been a lot of hype about them over the last few months. But they seemed to be confident as their Bez-like mascot skipped around them while they blasted out some tough gritted rock tunes. It would be interesting to see more of them through the summer. The same goes for Tom Vek who was very impressive with his live performance, showing why his debut album 'We Have Sound' has sold so well this year.
One of the best things about festivals is that you get a chance to discover bands who you were previously unsure or unaware of. English band Editors were one of those pleasant surprises of the weekend. Their lively enactment of songs from their forthcoming album 'The Back Room' tightly gripped the attention of the gathered crowd. The crowd then seemed to multiply when the
Republic Of Loose
blazed into new single 'Comeback Girl' and lead singer Mick Pyro commanded everyone to '
Dance, Muthafuka, Dance
'. A vibrant buzz shot through the tent and that was elevated even higher with an almost anarchic set from two member rockers Death From Above 1979. Security had to be on high alert as moshing erupted due to lead vocalist/drummer Sebastien Grainger repeatedly pumping the crowd up. Cups of water were then clutched like golden nuggets as sweat poured from hundreds of excited faces. The biggest crowd of the weekend in the New Band Stage then appeared for The Magic Numbers. Howls of delight greeted the band's smiling faces and they returned a similar gesture with thrilling renditions of 'Forever Lost', 'Love Me Like You' and 'Mornings Eleven'.
It was then coming to the close of the weekend so festival goers had to decide what act they wanted to sign this year's Oxegen Festival off with. On offer were New Order, Foo Fighters, Super Furry Animals, Deep Dish or James Brown. For thousands it had to be the 'Godfather Of Soul' James Brown.
Rodrigo Y Gabriela
were just finishing up over at the Green Room with a superb rendition of 'Wish You Were Here' when the crowds arrived, hoping to squeeze inside the tent to cement a spot for the final performance of the weekend. Those who did manage to get in were not disappointed when James Brown, in his sparkling green suit, went through an euphoric set that included classics like 'Get Up' and 'I Feel Good'.
Overall for Oxegen 2005? A complete and memorable success.

Check out the CLUAS coverage of Day 1 of Oxegen 2005.