The Oxegen 2005 Festival
Punchestown, 9 July 2004 (Day 1)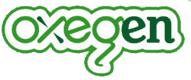 Review Snapshot:
The biggest festival in Ireland once again proves to be a success with some solid performances and fond memories.
The CLUAS Verdict?
(See purple box below for act by act rating)

Full review:
The New Band Stage always provides a great opportunity for lesser-known acts to play in front of a larger audience. The Gurriers took only seconds to grasp that chance by powering into a large dosage of punk pop tunes. Director followed with a really splendid performance that at times reminded of Futureheads but songs like 'Last Time' cemented the band's own sound. The 747s were a man short when guitarist Freddy misplaced his passport and couldn't travel. And his absence was evident despite the band's efforts to keep things at a lively pace. Over at the Main Stage, Ricky Wilson was sprinting across the stage as the mass crowds sang 'I Predict A Riot' back to the Kaiser Chiefs. It was an excellent performance from the Leeds outfit, which was equalled by Nine Black Alps over at the Ticket Stage. Despite sound difficulties the band ripped things up with 'Cosmopolitan' and 'Shot Down'.

Saturday Ratings:
The Gurriers - 6
Director - 8.5
The 747s - 6
Kaiser Chiefs - 8.5
Nine Black Alps - 8.5
Stephen Fretwell - 7
Turn - 8
Black Velvets - 5,5
Snoop Dog - 6
Hal - 6
KT Tunstall - 8
66e - 6
The Bravery - 6
Bloc Party - 8.5
Kasabian - 9
Ian Brown - 7.5
Over at the Green Room, Stephen Fretwell was a welcome come down with his blend of stirring ballads including the charming 'Emily'. Irish favourites
Turn
then attracted quite a crowd and they didn't disappoint with
Ollie Cole
determined to have everyone singing the songs back to him, and his efforts were greeted with success. Cocky indie rock band The Black Velvets tried to ignite enthusiasm over at the New Band stage but their songs sounded too much like recycled Oasis/Jam mutterings. Notorious rapper Snoop Dog brought a different kind of performance to the Main Stage but it was KT Tunstall in the Green Room who had the audience captivated especially with a superb version of 'Black Horse And The Cherry Tree'.
Bright Eyes
was meant to be up next but his cancellation saw the 66e play to a bewildered mob. Even an achingly good take of 'Scrambled Pictures' didn't receive the appreciation it deserved.
New York natives The Bravery were a decent opener on the Ticket Stage for
Bloc Party
, who really excelled (even with the poor sound) and displayed a bit of playfulness. The crowd then went crazy when Kasabian launched into stomping versions of 'Club Foot' and 'Reason Is Treason'. To end the Saturday off Ian Brown played a dynamic set (which included a lot of Stone Roses tunes) in front of a packed Green Room where the sweat literally dripped from the ceiling.
The first day had many highlights and would've provided value for money if it were only a one-day festival. But there was still another full day to go and so many more performances to look forward to. So roll on
day 2...

Check out the CLUAS coverage of Day 2 of Oxegen 2005.