This article was first published on CLUAS in Jan 2006
The Best French Music of 2005
CLUAS.com's man in Paris looks at la best French musique de 2005...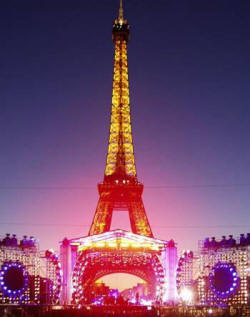 If France made any international headlines in 2005 it was probably for things like the suburban rioting in Paris, Zinedine Zidane returning to single-handedly drag les bleus to the World Cup finals, or even the world's first face transplant (as you can imagine, these events were over-exaggerated. Buy me a drink sometime and I'll tell you what really happened).

French music, though, didn't exactly capture the global imagination. The most successful French act in 2005 was probably Daft Punk, who could already rely on an established worldwide fanbase to buy their latest album "Human After All". I had expected that the French media would be fizzing with hype about the new release by one of the country's few internationally-renowned acts. In fact, the record was greeted by tumbleweed rolling down deserted boulevards - an apathetic reception which wasn't helped by the record itself being only so-so. Still, the single 'Robot Rock' was a slight but enjoyable piece of dumb fun.

As it happened, the best Daft Punk record of the year was 'Daft Punk Is Playing At My House' by LCD Soundsystem (from New York), a track acknowledging the continuing worldwide influence of Parisian electronica. Sebastien Tellier, picking up air- and floor-play with his track 'La Ritournelle', looks set to consolidate France's position as market leader of soundtrack music for the wine bars and boutiques of the world. Bob Sinclair, the alter ego of a Parisian DJ called Chris The French Kiss, also enjoyed an international hit with the cheesy 'Love Generation'.

So, has there been anything else of merit from the vintage of deux mille cinq? Well, based on the proven scientific method of remembering what I've been singing in the shower en fran?is this year, here are some of the best French singles of the last twelve months. Guitar rock is notably absent because the current crop of French guitar acts - I think of Louise Attaque, M, Kyo, La Grande Sophie and Mickey 3-D - aspire to sounding like the Stereophonics. Enough said. By contrast, you may want to check out the following:
Camille: 'Ta Douleur'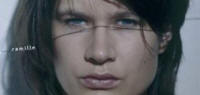 Not to be confused with the Dublin-based cabaret singer of the same name, Camille and her album 'Le Fil' won the prestigious Prix Constantine for the most promising new act to emerge onto the French scene in 2005. Sounding both petulant and warm at once, this single is idiosyncratic and likeable. An approximate transcription of the backing vocal is 'splutter-groan-squeal-belch-fart'. More info here.
Disiz La Peste: 'Inspecteur Disiz'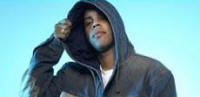 French rap, heavily influenced by the gangsta image of 50 Cent and friends, sells in large quantities without ever receiving mainstream exposure or airplay. During the suburban riots in November, rappers became the unofficial spokespersons for the disaffected youth of the banlieues, and Disiz La Peste was the most articulate and rational of them all. His single 'Inspecteur Disiz' was a funny and considered dig at the faceless French policing system. Even better, he wore 2005's Fake Moustache Of The Year in the song's 'Sabotage'-esque video. More info here.
Amel Bent: 'Ma Philosophie'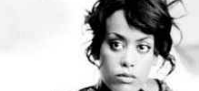 A top-quality piece of slick, anthemic R n'B-flavoured pop in the manner of Destiny's Child; all through 2005 groups of French girls would spontaneously burst into its derriere-kicking chorus on the metro and in the streets of Paris. More info here.
Priscilla: 'Bric A Brac'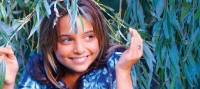 It's chart fluff which was probably manufactured in an Indonesian sweat-shop, sung by a smug sixteen year old pop muppet, with banal lyrics about the stuff in her bag. None of this matters, of course, because it's brilliantly catchy. French bands don't do 'ironic' cover versions of chart hits, though - perhaps Paddy Casey could hit the Linguaphone for a while and then give it a try at Oxegen 2006. More info here.
Mano Negra: 'Out Of Time Man'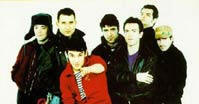 Technically a re-issue (to mark the release of a compilation by Manu Chao's former band) but UEFA regulations allow us to count this because it's so great - a memorable happy-go-lucky tune with lyrics in perfect Shaun Ryder English and a great '80s-style video (More info here). As for Manu Chao himself, acclaimed for his production work on 2005's excellent Amadou and Mariam album, perhaps 2006 will be the year that he moves from being a cult icon to a genuine worldwide star. As they say in French, on verra, we'll see.

Check out the first instalment of Aidan's 'French Letter column' where he reflects on the Rock Scene in France.