Ray LaMontagne
A review of his album 'Till the Sun Turns Black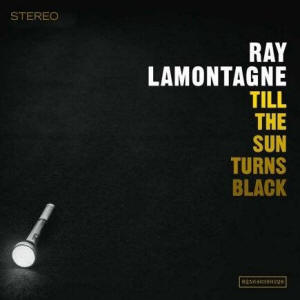 Review Snapshot:
Creating the follow up to 2004's 'Trouble' would have sent lesser men packing but Lamontagne continues to reap the rewards of excellent songwriting and the blessings of a voice to die for. This slightly quieter second album continues in terms of quality where the first left off and incorporates the same amalgam of styles as its predecessor. The voice is king but is majestically worked with a solid instrumental scaffolding.

The Cluas Verdict: 8 out of 10.

Full Review:
Any notions that this, LaMontagne's second album, would be difficult for the artist himself or, indeed, the listener, form a vapour trail as soon as the opening track 'Be Here Now' eases into being and the first utterances of his voice appear. It's almost as if he'd never been away and yet the arrival of a new collection of songs is so welcome.

'Trouble', his much promoted and lauded debut album, is such a masterpiece of crafted songwriting combined with a wonderfully balanced delivery that its successor was almost obliged to underachieve. Any such obligations are shred promptly and once again LaMontagne seems to effortlessly display an ability to envelop the listener in lyric and sound.

Simplicity is the key here. At least that's how it seems. None of the tracks stand very far apart in terms of style or volume. If anything, it's a quieter work than its predecessor but there's no need to shout and he seems to know it. Many of the tracks are delivered in a sort of heightened whisper and yet there's no confusing what the man is saying - it's clear as day. "Will I always feel this way?" he sings in 'Empty' and, while you feel that you've heard that lyric more than once before, it sounds like he's the first voice ever to breathe it.

It's all downhill from there but only in the sense that it seems so easy. Memories of 'Happy Sad' era Tim Buckley occasionally come to the fore for that very reason more than for any genuine overlap in style. This is, at times, country music whether those of us disposed to it like to admit that or not. 'Folk' is just a word. There's blues too - in the shape of 'Three More Days' before the sublime 'Can I Stay'. Once more in the latter the simplicity and the directness of the lyric are striking in what, if there is such a thing as a standout track, must be it. His voice here is so delicate but not in any way fragile. It's strong but beautifully directed as he cants "whisper to me?.is this love?"

The instrumentation occupies the foreground intermittently and in one track 'Truly, Madly, Deeply' is allowed to exist alone but it's only ever a matter of time before that voice eases in front of it without ever seeming out of place or unnecessary. The title track is the penultimate one and could so easily have drawn the album to a close. Yet it merges imperceptibly with the Lennonesque mantra of 'Within You', a protest song for which protest is difficult.

For those familiar with 'Trouble', comparisons are - for the most part - pointless. That album was, perhaps, one of the strongest debuts in living memory. This, on the other hand, is best looked upon as just another gift from a truly gifted artist.
Cian Muldoon

To buy a new or (very reasonably priced) 2nd hand copy of this album on Amazon just click here.