Paddy McAloon
Review of his album 'I Trawl The Megahertz'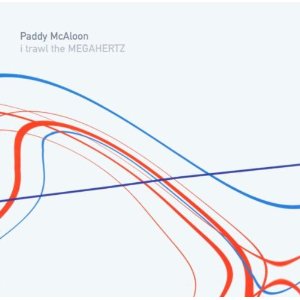 This album does exactly what it says on the tin. It's a Paddy McAloon record, not a Prefab Sprout album, and bares no comparison to anything you would have heard on 'Steve McQueen', 'From Langley Park To Memphis', or any other Sprout album for that matter.
About five years ago, Paddy suffered extreme impaired vision (his retinas became detached) and he lost his ability to read. He found himself listening to late-night radio phone-ins, and chat shows, and his experiences created the foundations for this album.
The opening title track is a 22-minute symphony upon which Paddy uses a female actress to speak over and the lyrics themselves create a recognised Prefab Sprout ambience .. "a swan sailing between two continents / a ghost immune to radar / I listen hard. I trawl the megahertz".
All but two of the remaining eight tracks are instrumentals, and indeed Orchid 7 is one of those instrumental pieces that has a film score familiarity. It's a tense mysterious piece that would fit perfectly into a film like 'Ocean's 11'. As you're listening to it, you can imagine a robbery taking place.
'I'm 49' has an eerie similarity to a song called Susan's House by The Eels. Here again we have the sombre music with various voice-overs, including reality news events: "one badly mutilated soldier whose wounds she was dressing kept saying over and over again". This is as close to a single release as we'll get from this album.
It's not until Track 7, 'Sleeping Rough' that we get to hear Paddy's vocals. "I'll grow a long and silver beard" he sings (which he actually did while working on this album) in his own distinctive vocal style.
For Prefab Sprout fans a new release is imminent later this year, but there are moments here that could have been lifted from 'Andromeda Heights', but this really is a personal solo release on Paddy's behalf. I can't do this original album justice with this review but I can strongly recommend it to music lovers everywhere. It's just hard to believe that the creator of songs like 'The King of Rock n Roll and Cars and Girls' could write something so beautiful and melodic as this.
The Mc is back.
Mick Lynch

Check out a review of the Prefab Sprout album 'The Gunman and other stories'


To buy a copy of this album on Amazon just click here.


Feel free to discuss this review on the CLUAS Discussion Board.