New Order
Review of their collection 'International'
Two famous bands, two great successes. For one a tragically premature ending, for the other a continuing succession of hits that changed the path of popular music as we know it today. The stories of Joy Division and New Order, forever interwoven, it is more than appropriate then that this New Order retrospective begins with Ceremony, a song penned by Ian Curtis whose death led to the birth of the band.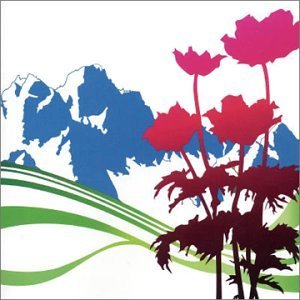 From 80s electro pop classics such as Blue Monday, Confusion and True Faith to recent chart hits such as Crystal and Regret, International is a tribute to a band that has a sacred place in the annals of contemporary music. Pre-empting the dance music revolution of the late eighties, New Order were innovators and continue to reinvent their unique brand of techno to make their music consistently relevant and popular. Sumner, Hook, Morris and Gilbert are a testament to longevity. And long may it continue.
As well as bringing their 'best of' selection up to date with the inclusion of the hits from Get Ready, International includes an extended dance mix of 1987's Bizarre Love Triangle and the original 12" Touched By The Hand of God. The intensely catchy Here To Stay from last year's 24 Hour Party People soundtrack is another recent gem on the track list. The band's world cup effort, World In Motion (not one of their finer moments) is mercifully omitted
From the melancholia of Ceremony to last year's infectious Here To Stay via the instantly recognisable pulsating intro of Blue Monday, this collection is an aural feast of over two decades of electronic bliss.
The freshness of the recent material indicates that after the highs and lows of the last twenty one years, the creative juices are most definitely still flowing for Sumner and co.
Roisin Dwyer