Idlewild
A review of Idlewild's album 'Make Another World'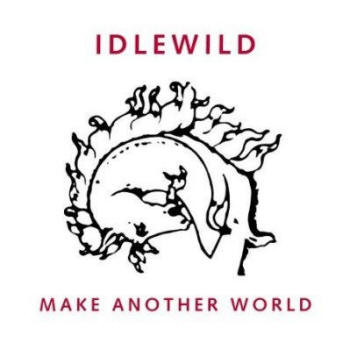 Review Snapshot:
Scottish underachievers return to the fray with Make Another World - another immaculately realised but forgettable offering.

The Cluas Verdict: 5 out of 10.

Full Review:
In May 2005, the CLUAS forum discussed a poll commissioned by List magazine of the greatest Scottish bands of all time. Despite some quite inexcusable omissions (no Reindeer Section?!), the list threw up some fascinating names - Nazareth, Trash Can Sinatras, Incredible String Band. Idlewild held a very respectable third position just ahead of the mighty Wet Wet Wet and just behind the fashionable (at the time) Travis. The band were riding a wave of acclaim based on their Warnings/Promises album that led to a support slot on U2's Vertigo tour.

Vocalist Roddy Woomble then took a break from the band to record his little heard solo album My Secret Is My Silence. A minimalist, almost folky sound, gave the record an intimate feel. His brittle ballads, backed by Kate Rusby's sweet voice, hinted at greater things to come.

And so to Make Another World (I wonder if they considered naming the record Outkast?). Recorded in Edinburgh last year, the band have returned to the bombast of their earlier material. REM are still a touchstone of course - indeed Once In Your Life is a virtual rewrite of their Out of Time classic 'Country Feedback'. 'Future Works' and 'You and I Are Both Away' would not have sounded out of place on any of Snow Patrol's more recent long players whilst many other songs positively reek of Ash. Guitars jangle in the right places, choruses soar. But it is hard to resist trying to identify the influences to the detriment of actually listening to the songs.

Great Scottish bands of recent times tend to transcend their influences (Belle and Sebastian, Teenage Fanclub) such that their best records claim a place in people's hearts. I rather suspect Make Another World may preach to the converted only. It's not a bad record at all. It's just easy to ignore.
Stephen McNulty

To buy a new or (very reasonably priced) 2nd hand copy of this album on Amazon just click here.