Bent
Review of their album 'The Everlasting Blink'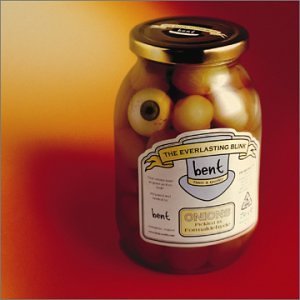 Summer's here and the time is right for wigging out to a blow driven cross between loved up 90s dreamers the Beloved, crossed with 80s left field funsters It's Immaterial. Live this aural dream you'll get Bent.
Bent are similar to Lemonjelly but not quite the same. Lemonjelly dazzle us with spoken samples over killer beats and glorious melodies - they're a one trick pony but it's a great trick. Bent vary things a little more. They specialise in woozy instrumentals - 'King Wisp', (Mozart cheesed up on bad acid), 'Strictly Bongo' (champagne jazz without the froth), 'Moonbeams' (a 'Pet Sounds' rewrite), and the title track itself (imagine musical prozac backed with beats played on a thirty foot high drumkit).
They also - much like DJ Shadow - take old tunes, rejig their arrangements, colour and shading and show them in a completely different and more lustrous light. 'So long without you', white woman's blues sung by Billie Jo Spears, gets the Bent treatment. With some judicious editing it's Single of the Year material - Spears wailing in countrified sadness over a clumpy Eurovision style bassline, a skipping rhythm track and keening pedal steel.

The Beloved tag comes to real life on 'Beautiful Otherness', where Jon Marsh - Beloved's louche crooner - turns up on vocals. Singing over a latino scrubbed beat, Marsh sounds as if he's being drip fed liquid bong, he sleepily name checks 'Kind Hearts and Coronets' the Ealing classic, and manages to get away with it. 'An ordinary day' features a disembodied Lena Martell serenading through any amount of distortion about the pain of unrequited love, while 'Magic love' - Bent's biggest dent on the charts - has heartache running through its grooves. They put a sheen on an old Captain and Tenille groove. 'Magic love' will have you dancing. With tears in your eyes.

'Everlasting Blink'. The summer album of the year.

Feel free to discuss this review on the CLUAS Discussion Board.


To buy a copy of this album on Amazon just click here.