Martin Finke
Listen to his song 'Raincloud' right here on CLUAS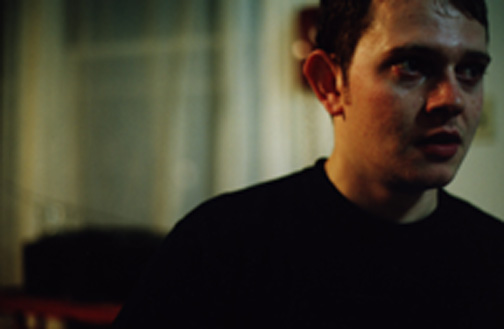 Martin Finke was a co-founder of the Baskethouse open mic nights in Clifden, Co. Galway (his home town) back in 1997. It was at Baskethouse that he first began to showcase himself, as well as booking acts like the Frames, Gemma Hayes, Mark Dignam, Mundy, and The Prayerboat. In 1998 he moved away from the burly west coast, and arrived in Boston. There he bought a 4-track and started recording, as well as playing open mics and small gigs in the area. In May 2000, an EP titled 'How Not To' appeared, and not long after, Martin featured on the Mango Music compilation 'For Your Machine'. In November 2000 Martin's most recent album 'Cast In Old Cast Iron' was released on Mango Music. This release solidifies a craft and style that has been growing for years - don't sit waiting for verse-bridge-chorus indie rock, because you won't find it. More than ever, Cast In Old Cast Iron brings to mind Dave Pajo (and his gentler Aerial M exploits), Mark Eitzel, Will Oldham, and maybe a more morose Lou Barlow. Recent live dates in Ireland include playing with the Frames in Whelans, and also with Mango Music label-mate Steve Fanagan. He plays regularly in Boston (the Kendall Caf? The Abbey Lounge, The Druid) and New York (the Living Room, Arlene Grocery, the Pineapple Room). His most recent project has been with Rian Kelly as Mineymoh. Their album Tramps & Wisdom was produced by Mike Flood (Sparkalepsy, Sebadoh).
Options to Download the Song
File Format
Download link
File Size
Approx download time (56k modem)
MP3
Download here!
5 MB
13 minutes
Windows Media
Download here!
1 MB
2.5 minutes

Note: If you have trouble downloading, 'right-click' the download link above and choose 'Save Target As' from the menu (in Netscape choose 'Save Link As')
Options to Stream the Song
| | | |
| --- | --- | --- |
| File Format | Streaming link | Notes for 56k modem users |
| MP3 | Listen now! | Not recommended for 56k (or slower) modems |
| Windows Media | Listen now! | Recommended option for 56k modems |

Note: Allow us to state the obvious but to listen to the songs on your computer you'll need to have a PC that has a soundcard and speakers (or headphones). The PC will also need to have a Media Player installed. If you don't have a media player you can download one - for free - from Microsoft.


Not sure what to do? Hit the button below for answers to FAQs (Frequently Asked Questions)