Cluas Gigs of the Fortnight
The best gigs across Ireland during the period 4 to 17 July 2005

Check out the previous 'gigs of the fortnight' (which covers the period 20 June 2005 - 03 July 2005 inclusive)
Gig of the fortnight is........ Common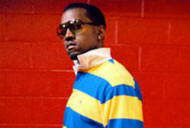 Where and When?


Spirit, Dublin - 5 July

Why? Kanye West is quite possibly the most arrogant man in Hip-Hop (and that's saying a hell of a lot) but it's hard to deny that he's got a genuine gift for production and the prospect of a collaboration between him and one of rap music's most overlooked talents had a genuine chance of being something quite special.

The result, the recently released "Be", is one of the finest albums of the year thus far and could possibly garner Common the mainstream attention that his talent deserves. If you only enter Spirit once this year make sure it's for this any not any of their awful club nights.
Best of the Rest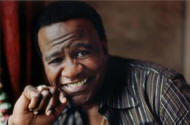 Who? Al Green

Where and When?


The Marquee, Cork - 5th July


Vicar Street, Dublin - 6th July

That's Reverend Green to you kiddo. Al Green emerged in the 1970s as the last truly great Southern soul singer and for better or worse has influenced pretty much every male soul singer since then.

Recent statistical analysis reveals that only "Let's get it on" beats Green's "Let's stay together" in the all time "sleazy loser trying to seduce a lay-dee" rankings, "Je t'aime" rounds out the top 3.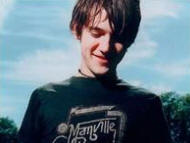 Who? Oxegen
Where and When?


Punchestown Racecourse, Kildare - 9th & 10th July

Headliners that make the musos retch? Scumbags pissing wherever they want? Overpriced food and drink? No timetable made available beforehand? Security guards making a few extra bob for themselves by reselling tickets thus putting a strain on the facilities and giving MCD an excuse to increase the price of tickets next year? A funfair? It must be Oxegen.

Now in it's third year at Punchestown Oxegen (né Witnness) is facing some serious competition from the bevy of other festivals and big gigs going in in the next few months but it seems to have made pretty much no extra effort in attracting the punters (although selling out 6 weeks in advance means you don't have to). That's not to say that there isn't stuff worth seeing here, Bloc Party will be making only their second ever Irish appearance at the festival, those that weren't able to get tickets for Interpol at the Olympia will have something to look forward to. There is the chance to scratch James Brown from you 'I'd really like to see him before he dies? list and there is the always compelling prospect of seeing a boozed up Conor Oberst (pictured) drunkenly rant about things much like he did at Glastonbury last week. You don't want to watch, but you can't look away.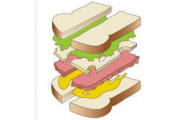 Who?
Ham Sandwich
Where and When?

Whelan's, Dublin - 16th July

Awful name, really really horrendous. Were if not for the fact that I know of a band from New York with the moniker 'Morning Wood' they would have the worst name I've ever heard.

The thing is, they're actually pretty good, recent single 'Sad Songs' is a wonderful slice of heavy guitar pop and the band have been compared to the likes of The Pixies, Joy Zipper and the Yeah Yeah Yeahs. Plus they're fronted by an absolute lunatic so if nothing else he'll be entertaining.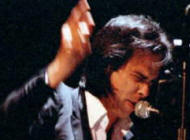 Who? Nick Cave

Where and When?


Marquee, Cork - 6th July

Oz's favourite misery guts will be playing with the Bad Seeds at the Electric Picnic but before that he's playing one of the concerts happening in the showgrounds this summer that almost makes me wish I lived in Cork.


CLUAS 'Gigs of the Fortnight' is compiled and edited by the CLUAS listings editor, Ian Wright.