This opinion article was first published on CLUAS in December 2005
CLUAS Opinion
Top Ten Acts on the Irish Indie Music Scene of 2005
Gareth Maher picks his Top Ten acts of 2005 on the Irish music scene...
---
Alas, another year has rolled by. It was a long period, when many a Euro had been tossed towards the outstretched claws of music promoters and record store employees. But, this is the time of the year that one should thank them for stocking the music one wants, and for putting on the shows that one desires to attend. It's also time highlight some of the unsigned acts that have rapidly matured over the past twelve months. Of the many who contested for one's attention, there were the following ten that - for me at least - managed to stand out...


10: The Prescriptions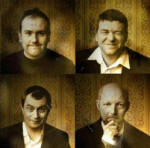 Frothing from a melting pot of intricate song structures, brazen melodies and inventive lyrics, The Prescriptions are the type of band that you want to listen to all night long. A debut release in the form of the 'Pro Bono Publico' EP helped to highlight their creative snare and willingness to redirect an Americana blueprint from which their well-rounded tunes originate.
9: [Lost]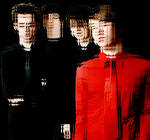 This is a band that plays off the characteristics of a naive outfit (young, energetic and determined) but has a maturity bubbling within their sound. Through their impressive 'Components' EP, they revealed a glimmer of their oozing talent with hook-laden songs like 'This Conversation Never Happened'. As their popularity on the underground circuit gathers momentum, so is their appetite for improving.
8: Ham Sandwich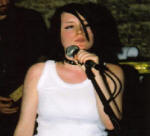 Combining a deft touch of delicacy with indie coolness, this is a band that offers some welcome vigour on a scene that is over-populated with many acts of a similar ilk. Backed up by the superb single 'Sad Songs', they unveiled a taste of their power-pop recipes that have had audiences growling for more. Greater things can be expected as they progress further.
7: Delorentos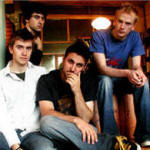 One of the best live acts of the year, this Dublin based band have blossomed into a rollicking indie band that have teased their audiences so far with their consistent talent. The 'Leave It On' EP exerted a portion of that talent but rumblings from within their songwriting and tight song structures suggest that their best is yet to come.
6: Channel One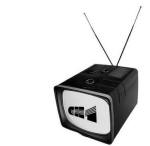 Armed with a sufficient amount of electro-fuelled tunes, this is an act that carries the ability to cause a reaction among whatever crowd they play to. Their boisterous live performances stretched from headline gigs to support slots (Editors, The Young Gods) to festival appearances (Electric Picnic, Popkomm), have left a lasting impression on each audience. All they need to do now is to transfer the energy of their live show onto their forthcoming release.
5: Jenny Lindfors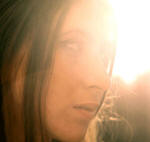 The release of her beautifully intimate 'Play It Away' EP proved just how good Ms. Lindfors is at writing deeply affective tunes, handling acute harmonies and engrossing her listeners with an equal balance of affection and timeless wonder. She really is that good.
4: The Mighty Stef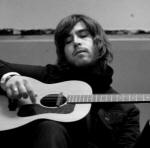 Dublin's lone foot soldier of the darkly infectious ballad, Stefan Murphy (a.k.a. The Mighty Stef) has steadily progressed into an engaging troubadour. His departure as front man from indie band The Subtonics has proved to be a wise decision, he having by now earned a legion of loyal fans thanks to his memorable solo outings. The soaring acclaim that he is currently enjoying is due to the songs he pens, the style that he adopts and the performances he unleashes. Someone give this man a record deal.
3: Humanzi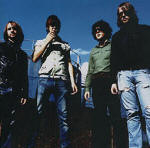 A record contract with Polydor. A music video replayed again and again on MTV2. A superb debut single in 'Fix The Cracks'. And support slots with Ian Brown, The Pixies and Foo Fighters. This gritty rock band had a great year but they will get better in the coming months. And there is that debut album to look forward to...
2: The Marshals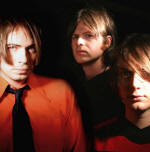 The Marshals Stars have dropped a part of their previous moniker due to legal difficulties. But they have continued to steamroll forward with their quest of becoming a great indie rock band. Snapped up by the Mercury/Vertigo label and busy within the confines of a studio, the band excelled during the year with stunning live performances and an array of top quality songs. Expect to hear a whole lot more of them in the coming months.
1: Director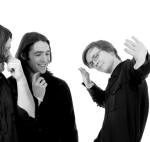 This band is top of the pile because of their pugnacious drive and the sheer determination that their approach carries. Professionalism reeks from the battered drum kit and ambition slithers from the slick bass cords. Director is a band that appreciates the crowd's attention and shy away from egoistical reflexes. On top of that, they produce solid tunes that can rival (if not better) a host of over-hyped bands that grace the covers of music magazines. A band to finally get excited about.
Written by Gareth Maher

Check out the discussion this article provoked on the CLUAS discussion board.