Cluas Gigs of the Fortnight
The best gigs across Ireland during the period 2 to 15 January 2006
Gig of the fortnight is........ Mogwai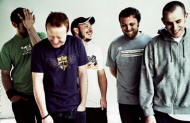 Where and When?


TBMC, Dublin - 7th January


Spring And Airbrake, Belfast - 8th January

Why? And we've got an early contender for loudest gig of 2006. Scotland's Mogwai have been melting eardrums for almost a decade now but behind all that they've proven themselves time and time again to be fine composers, look no further than their 2001 single 'My Father, My King' for proof of this.

*Insert your own terrible water/sunlight/feeding after midnight gag here*

Best of the Rest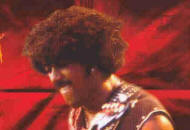 Who? Vibe for Philo

Where and When?


Various venues, various dates

January 4th will mark the 20th anniversary of the death of Ireland's first genuine rock star and as has become traditional there will be a number of events around the country commemorating his passing.

Does that statue remind anyone else of Lionel Richie's video for 'Hello?'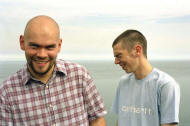 Who? Messiah J & The Expert

Where and When?


Crawdaddy, Dublin - 6th January

Not knowing all that much about Irish Hip-Hop I'm risking looking foolish by declaring 'Bloodrush' to be the finest example of it ever recorded, it's better than that Damien Dempsey song anyway.

Messiah J & The Expert haven't been gigging much of late so here's an opportunity to catch up with one of the country's finest crews. (Do 2 people constitute a 'crew'?).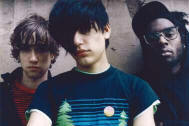 Who? Test Icicles

Where and When?


Crawdaddy, Dublin - 11th January

With a name that makes Ham Sandwich go 'phew, it could have been worse' you get the impression that Test Icicles are a joke band -

And I've no idea if they are or not because I've never heard them but the kids seem to like it, so fair enough.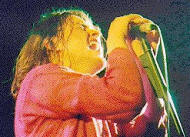 Who? Lír

Where and When?


Vicar Street, Dublin - 15th January

A living, breathing, walking, (not very often) gigging example of how folks can get shafted by the industry Lír reform once again for one of their too infrequent gigs.


CLUAS 'Gigs of the Fortnight' is compiled and edited by the CLUAS listings editor, Ian Wright.


Check out all the previous 'gigs of the fortnight' chosen on CLUAS since this section was started back in 2004.