Cluas Gigs of the fortnight
11 October 2004 to 24 October 2004
Gig of the fortnight: Hope Of The States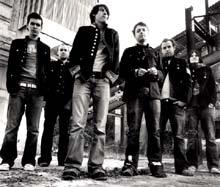 Where and When? Temple Bar Music Centre, Dublin - 18/10/04, also Mandela Hall, Belfast - 17/10/04

Why? It's been an eventful 2004 for the Chichester band. The start of the year saw them needing to regroup following the suicide of guitarist Jimmi Lawrence following the completion of their debut album whilst also having to deal with the pressure of being tagged as 'new Radiohead v.14'. "The Lost Riots" saw them live up to the hype as they delivered an album full of ambitious sounds and epic songs that almost let them shake off the lead-weight of that tag from around their necks. Future releases will see if they can live up to the expectation but for now they are the only Hope Of The States, and that is more than good enough.
Best of the Rest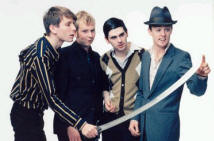 Who? Franz Ferdinand

Where and When? Ulster Hall, Belfast - 11/10/04, Olympia Theatre, Dublin - 12/10/04 and 13/10/04

On the subject of bands that have had eventful years the NME's darling du année return to Ireland on the back of winning the Mercury Music Prize and being nominated for the Shortlist Prize, it's American equivalent. And to think, 14 months ago they were playing a support slot in The Village for Interpol.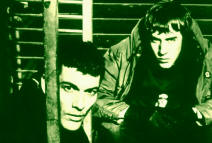 Who? Death In Vegas

Where and When? Radisson Hotel, Galway - 11/10/04 (Heineken Green Room Session)
Ambassador Theatre, Dublin - 12/10/04

The radio advertisement says 'Kings of Dub-Rock' and who are we to argue with such delicious hyperbole?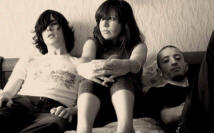 Who? Life After Modeling

Where and When? Roisin Dubh, Galway - 21/10/04

Following a well received tour supporting Bell X1 around the country one of Ireland's best unsigned bands play Galway in preparation for release of their debut single 'December 21st' at the end of the month.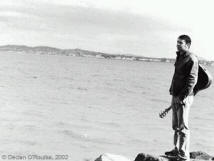 Who? Declan O'Rourke

Where and When? Whelan's, Dublin - 13/10/04 and 20/10/04

Possibly better known as 'that guy that Tom Dunne has been playing a lot recently that isn't Iain Archer', O'Rourke begins a 3 week Wednesday residency in Whelan's this month.


Who? Rahzel

Where and When? The Village, Dublin - 19/10/04
Half Moon, Cork - 20/10/04

The world's finest beatboxer comes to these shores in the next two weeks. Prepare to stand awestruck and say, 'He can't possibly be doing that."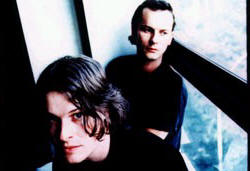 Who? The Devlins

Where and When? Sheffs, Waterford - 15/10/04 and Wexford Fringe Festival - 16/10/04

Following a long absence The Devlins returned this summer with a new album and now hit the Southeast in support of it.

Also on the road:
David Kitt
-> Balbriggan Arts Festival - 21/10/04
-> Spirit Store, Dundalk - 24/10/04
The Chalets
-> Spirit Store, Dundalk - 16/10/04
-> The Lobby, Cork - 23/10/04
-> Dolans, Limerick - 24/10/04

CLUAS 'Gigs of the Fortnight' is edited by the CLUAS listings editor, Ian Wright.