Cluas Gigs of the Fortnight
The best gigs across Ireland during the period 26 September to 9 October 2005

Check out the previous 'gigs of the fortnight' (which covers the period 29 August to 11 September 2005 inclusive)
Gig of the fortnight is........ Super Furry Animals
Where and When?


Olympia, Dublin - 27th September


Langtons, Kilkenny - 28th September (invitation only)

Why? Over the course of the past decade in an atmosphere of po-faced indiedom The Super Furry Animals have been producing what to many of their contemporaries would be an anathema: pop-music. And they've been doing it very well with seven lush, clever, witty and - most importantly of all - fun albums under their belts, including this years Love Kraft which they are touring in support of.

Note: The Kilkenny date is a Green Room session and admittance is by invitation only.
Best of the Rest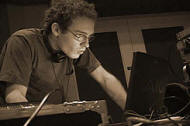 Who? Caribou (Formerly Manitoba)

Where and When?


Spring and Airbrake, Belfast - 6th October


Club One, Cork - Friday 7th


Crawdaddy, Dublin - Saturday 8th

After a wonderfully well received appearance in Whelan's back in July Dan Snaith returns to Ireland for a more extensive tour. Over the course of 3 albums and under 2 guises Snaith has produced some hugely unique and distinctive music.

Support on all dates comes from the Russian Futureists (a.k.a. Matthew Hart) who is worth the price of admission alone.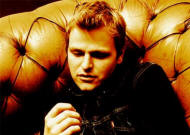 Who? Tom McRae

Where and When?


Spring and Airbrake, Belfast - 26th September

What makes the success of James Blunt even more distressing is the fact that the ex-Sandhurst man (he has a plan yet he doesn't know what to do, I bet he failed his tactics class) has sold a ton of records when a genuine talent like Tom McRae remains a fringe figure.

'All Maps Welcome', McRae's newest album is unlikely to change that status for him yet he remains an artist worthy of people's attention.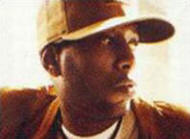 Who? Talib Kweli

Where and When?


The Village, Dublin - 28th September

One of the most critically acclaimed rappers of his time when he emerged along with Mos Def and DJ Hi-Tek as part of Black Star in the late 90s as they provided an alternative to both gangster rap and the pop-rap of the Bad-Boy label.

As it turns out the hip-hop market isn't that far away from singer songwriters and Kwelli remains a fringe figure while 50 Cent is walking around with $900,000 worth of jewellery hanging from his body.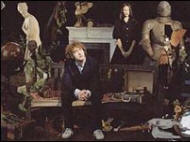 Who? Stephen Fretwell

Where and When?


Whelan's, Dublin - 29th September

If you are to believe the media Stephen Fretwell is 'the new English Damien Rice'. Whoever decided that was the case has obviously never listened to either the Kildare man's 'O' or Fretwell's own lovely 'Magpie'. Ricer has certainly never sung about skag or lecherous old men leering over young waitresses in bars. This will be Fretwell's third Irish appearance after well received gigs as part of the Ruby Sessions and the Bud Rising Festival.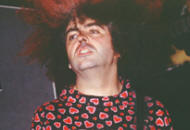 Who? Melvins

Where and When?


The Village , Dublin - 1st October

As a warm up to their upcoming ATP 'Don't Look Back' classic albums festival appearance The Melvins visit Dublin and will play 1993's 'Houdini' in its entirety.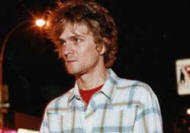 Who? Brendan Benson

Where and When?


Vicar Street, Dublin - 6th October

If you believe the rumours Detroit's Brendan Benson and his fellow motor city buddy Jack White have got an album recorded that is really something special.

That record probably won't be released until at least next year so in the meantime Benson is on the road on his 'Alternative to love' tour performing top class power-top to all who will listen. Considering that his first Irish gig of 2005 was in Doyle's it appears that group is steadily growing larger.


CLUAS 'Gigs of the Fortnight' is compiled and edited by the CLUAS listings editor, Ian Wright.