Cluas Gigs of the Fortnight
The best gigs across Ireland during the period 10 to 23 October 2005

Check out the previous 'gigs of the fortnight' (which covers the period 26 September to 9 October 2005 inclusive)
Gig of the fortnight is........ Sufjan Stevens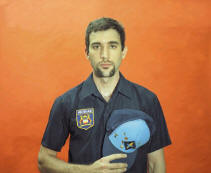 Where and When?


Spring and Airbrake, Belfast - 13th October


The Village, Dublin - 14th October

Why? A little under a year ago the second ever edition of this gig guide picked a solo performance in Trinity's Douglas Hyde Gallery by a little known singer-songwriter from Michigan as the gig of the fortnight. As it happens the gig exceeded all expectations and if any of the 100 or so people in attendance were at a better gig in 2004 then they were incredibly lucky.

Cut to 12 months later and Sufjan Stevens (for he was that little known singer-songwriter) has become one of the year's most talked about and acclaimed musicians thanks in part to 'Come on feel the Illinoise', the hugely ambitious second stop on his even more ambitious 50 states project. It's heartening to see such a brilliant and unique talent find the audience that he so richly deserves and tickets for his Village gig have become one of the most sought after items amongst the country's music aficionados in recent weeks.

Whereas his Trinity date consisted of Stevens, a guitar, a banjo, his songs and some wonderfully rambling tales about the places in his home state this will be a full band performance featuring Stevens and The Illinoisemakers.
Best of the Rest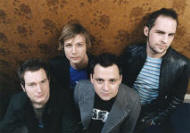 Who? Bell X1

Where and When?


Concert Hall, Limerick - 13th October


Radisson, Galway - 14th October


Savoy, Cork - 15th October


Half Moon (Early all ages gig), Cork - 16th October


Olympia, Dublin - 18th October


Sky Venue, Portlaoise - 19th October


Mandela Hal, Belfast - 21st October


Forum, Waterford - 22nd October


DeBarras, Clonakilty - 25th October


Gl?, Ennis - 26th October


Mulcahy's, Clonmel - 27th October


Radisson, Sligo - 30th October

On the back of the release of their 3rd album 'Flock' Bell X1 embark on a quite frankly mammoth tour that spans the length and breadth of the country.

There's a definite Talking Heads vibe going on with Bell X1's new material and with the likes of Clap Your Hands Say Yeah doing something similar and gaining very positive reviews and a ton of hype because of it this could be the one that finally brakes Bell X1 abroad.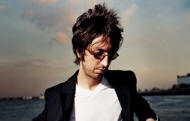 Who? Joseph Arthur

Where and When?


Nerve Centre, Derry - 13th October


Whelan's, Dublin - 14th October


Cyprus Avenue, Cork - 15th October

If you're unable to get a ticket for Sufjan Stevens at the Village you could do a hell of a lot worse than heading next-door to Whelan's and seeing Joseph Arthur. A singer-songwriter of vast range last year's 'Our Shadows Will Remain' which was released here a few months back is an as-yet undiscovered gem. I'm gutted to be missing this.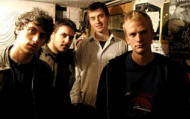 Who? Delorentos

Where and When?


The Roisin Dubh, Galway - 13th October


Tower Records, Dublin (1pm - In-store) - 15th October


Whelan's, Dublin - 15th October


Dolan's Warehouse, Limerick - 16th October


Cyprus Avenue, Cork - 19th October


Greyhound, Tralee - 20th October

After a few false starts with recording Delorentos will finally release their debut EP 'Leave it on' on October 14th and are playing dates up and down the country in support of it.

The best student band in these islands (officially, they won an award and everything), and one of the best 'unknown' bands in the country (unofficially, it's just my opinion) manage to produce music with a currently fashionable sound without coming across as contrived in any way which is more than can be said for many of the bands in Dublin at the minute.

Who? Gemma Hayes

Where and When?


Savoy, Cork - 17th October


Dolans Warehouse, Limerick - 18th October


The Village, Dublin - 19th October


TF Royal, Castlebar - 22nd October


Limelight, Belfast - 23rd October

After a long absence during which she decamped to Los Angeles Gemma Hayes will return with a new album 'The Roads Don't Love You' a the end of the month. Prior to that she will play her first Irish dates in the best part of 2 years.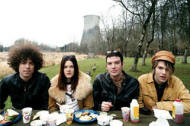 Who? The Dandy Warhols

Where and When?


Ambassador Theatre, Dublin - 22nd October

Proof positive that 'selling out' doesn't mark the death knell for a band's artistic standing. A certain mobile phone operator's use of 'Bohemian Like You' left the Dandy Warhols in such a comfortable financial position that they are now capable of pursuing whatever direction they wish without fearing that a flop will leave them ruined. Take for example their latest offering 'Odditorium or Warlords of Mars', an album that is a million miles away from the poppy songs that brought them to people's attention in the first place.


CLUAS 'Gigs of the Fortnight' is compiled and edited by the CLUAS listings editor, Ian Wright.