Cluas Gigs of the fortnight
For the period 09 May to 22 May 2005

Check out the previous 'gigs of the fortnight' (which covers the period 25 April 2004 - 08 May 2005 inclusive)
Gig of the fortnight: Rufus Wainwright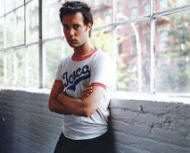 Where and When?


Vicar Street, Dublin - 17th May


Waterfront Hall, Belfast - 18th May

Why? Rufus Wainwright comes from fine musical stock, the son of Loudon Wainwright III and Kate McGarrigle (whose relationship also produced the similarly talented Martha) makes lush, theatrical pop that harks back to Tin Pan Alley, caberet and opera and is quite unlike anything else produced by other singer-songwriters plying their trade these days.

Wainwright returns here following a well recieved performance at Vicar Street in October in support of his latest album "Want Two".
Best of the Rest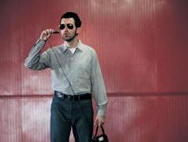 Who? Eels
Where and When?


Vicar Street, Dublin - 18th May

Mark Everett has made a career of making being gloomy sound really quite pretty and appealing. Over the last 9 years he has released 6 albums worth of high quality alt-pop, including this year's 'Blinking Lights and Other Revelations' which he visits Ireland in support of this month.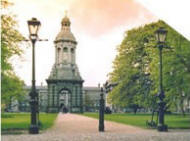 Who? Trinity Ball

Where and When?


TCD, Dublin - 13th May

Ah the Trinity Ball, Ireland's largest private party, and an excuse for the hard working students of this countries premier educational institution to get dressed up in tuxes and ball gowns and get completely hammered.

So it's basically the same as any normal Friday except with tuxes and ball gowns.

Musical highlights are The Redneck Manifesto, Jape, Baby Shambles and Lemon Jelly.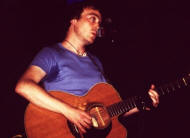 Who? Pete Courtney

Where and When?


Sirius Arts Centre, Cobh - 21st May

Ireland is unquestionably a nation infested by singer-songwriters and it's shocking that many of them are able to make a living out of travelling the highways and byways of the country peddling their hackneyed cliché, sub-standard acoustic guitar playing and questionable vocal talents.

That's not to say that there aren't some worth listening to. And Pete Courtney is worth listening to. The Monaghan born musician plays one of his far too occasional gigs in Cobh this month, hopefully this lack of gigging has something to do with him working on a follow up to his 2002 debut.

True to the singer songwriter rulebook there will be stories about the bitch that broke his heart between songs, but if you are one of the people who are irked by such yarns don't be too concerned, they're made up for by tales of his mum's favourite cow.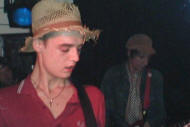 Who? Babyshambles

Where and When?


Ambassador, Dublin - 14th May


Mandela Hall, Belfast - 15th May

Provided their intrepid leader makes it through the Trinity Ball in one piece the band loosely connected to music's biggest soap opera will finish their Irish tour with a brace of dates.

Generally this would be the point where I write that the band are here in support of their new album but aside from one single the only thing this band has managed to produce is yards of column space.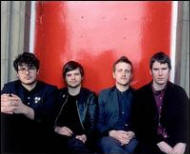 Who? The Futureheads

Where and When?


Savoy, Cork - 20th May

Sunderland's finest (for what it's worth) make their debut Irish appearance in Cork for the latest Green Room session. Tickets will only be available to contest winners (and from the touts hanging around outside). The logic of booking a band that makes music you can dance to in a seated venue however, escapes me.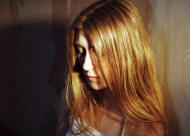 Who? Jenny Lindfors

Where and When?


Wexford Song Club, Finnegans, Wexford - 10th May


Candelight Sessions, Waterford - 12th May


Trinity Rooms, Limerick - 13th May


Spirit Store, Dundalk - 18th May


Hughes Corner House, Mullingar - 19th May

Jenny Lindfors released her debut EP 'Carry Us Away' last week and sets off around the country in promotion of it.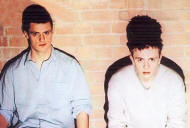 Who? JJ72

Where and When?


Roisin Dubh, Galway - 10th May


Royal Theatre, Castlebar - 11th May


Spring And Airbrake, Belfast - 12th May

Just when it seemed like they might be destined for the 'where are they now' pile JJ72 return with their first Irish dates in ages and a brand new album, maybe there's hope for that Joan Of Arse reunion after all.


CLUAS 'Gigs of the Fortnight' is compiled and edited by the CLUAS listings editor, Ian Wright.