Cluas Gigs of the fortnight
For the period 25 April to 08 May 2005

Check out the previous 'gigs of the fortnight' (which covers the period 11 April 2004 - 24 April 2005 inclusive)
Gig of the fortnight: DJ Format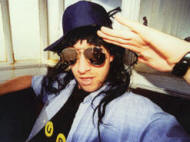 Where and When?


Crawdaddy, Dublin - 6th May

Why? Hip-hop usually doesn't feature in this gig guide but in the case of this show we're more than happy to make an exception.

Brighton's DJ Format will showcase his new Album 'If You Can't Join 'Em, Beat 'Em', the follow up to 2003's outstanding 'Music For The Mature B-Boy' with this gig in Crawdaddy. Also in attendance will be MC's D-Sisive and Abdominal (Jurassic 5).

Oddly for Crawdaddy this one is going to run until 3AM so if you're consistently infuriated by the bouncers flinging you out of the venue at 11PM this will make for a nice change.
Best of the Rest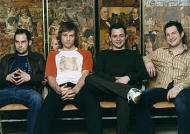 Who? Bell X1
Where and When?


DeBarras, Clonakilty - 26th April


Savoy, Cork - 27th April


Gallery On Gladstone, Clonmel - 28th April


Radisson Hotel, Galway - 29th April


Waterside Theatre, Derry - 30th April


Empire Music Hall, Belfast - 1st May

Bell X1 complete their extensive Irish tour this week. The dates thusfar have featured plenty of songs from their upcoming album 'Flock' and their new, Talking Heads and disco influenced material sounds fantastic.

The band are headed off to the US soon to take advantage of their new found O.C. inspired notoriety so this is the last chance you've got to see them around these parts for a while.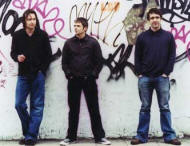 Who? I Am Kloot

Where and When?


The Vault, Cork - 27th April


Dolan's, Limerick - 28th April


Roisin Dubh, Galway - 29th April


The Village, Dublin - 30th April

Manchester's I Am Kloot recently released 'God's And Monsters' and will be making a quick jaunt around the country in support of it.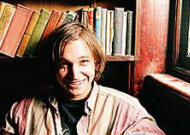 Who? Willy Mason

Where and When?


TBMC, Dublin - 28th April

The sickeningly young Willy Mason is the latest in a long line of 'New-Dylans' (come in Conor Oberst, your time is up) to be tagged with that horrendous label. He returns to Ireland following last years well received Sugar Club performance.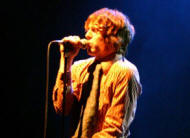 Who? The Urges

Where and When?


TBMC, Dublin - 30th April

This gig will see the launch of the Urges first single "Around (& around again)". Support on the night comes from the Mighty Stef.


CLUAS 'Gigs of the Fortnight' is compiled and edited by the CLUAS listings editor, Ian Wright.