Cluas Gigs of the fortnight
For the period 23 May to 05 June 2005

Check out the previous 'gigs of the fortnight' (which covers the period 09 May 2004 - 22 May 2005 inclusive)
Gig of the fortnight: Bruce Springsteen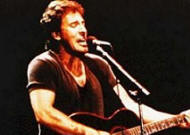 Where and When?


Point Theatre, Dublin - 24th May

Why? The Boss is enjoying a bit of a renaissance at the moment. His last album 'The Rising' was a Grammy winner and this years' 'Devils and Dust' is arguably his finest work since the similarly sounding classic 'Nebraska'.

In conjunction with the albums launch he has embarked on his first solo and acoustic tour since he released 'The ghost of Tom Joad' in 1995 and the Point plays host to the first of his European dates.

Springsteen is one of music's great storytellers and the opportunity to share a room, no matter how big, with him, his guitar and his tales is one to relish.
Best of the Rest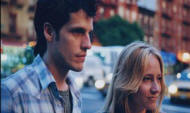 Who? Joy Zipper
Where and When?


Crawdaddy, Dublin - 5th June

Vinny Cafiso and Tabitha Tindale, over the course of 2 albums have produced psychedelic indie-pop of the highest quality with last years 'American Whip' being regarded as one of the finest, but most unheralded albums of the year.

The band will play Crawdaddy as part of the Bud Rising Festival.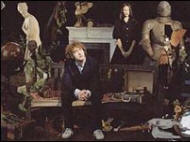 Who? Stephen Fretwell

Where and When?


Whelan's, Dublin - 5th June

If you are to believe the media Stephen Fretwell is 'the new, English, Damien Rice'. Whoever decided that was the case has obviously never listened to either the Kildare man's 'O' or Fretwell's own lovely 'Magpie'. Ricer has certainly never sung about skag or lecherous old men leering over young waitresses in bars.

This will be Fretwell's second ever Irish appearance (actually it'll only be the second time that he'll have ever set foot inside the country) following a wonderful showing at one of the Ruby Sessions earlier in the year.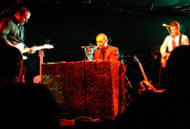 Who? Rotators

Where and When?


Whelan's, Dublin - 25th May


Roisin Dubh, Galway - 27th May

Most bands make their debut release a CD single however The Rotators, fronted by Bell X1's Dave Geraghty, have chosen the DVD format as the medium of their initial foray into record shop shelves.

These dates will feature support from the considerable talents of Jenny Lindfors (Dublin) and the excellent Lucas (Galway) whose debut album is due for release later in the year.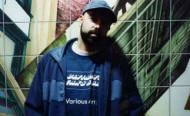 Who? Nu Mark

Where and When?


Crawdaddy, Dublin - 27th May

Ireland must have made quite the impression on the members of Jurassic 5 when they played the electric picnic last year. Last month MC Abdominal played Crawdaddy along with DJ Format and now it's the turn of crewmate Nu Mark to play the same venue.

The DJ released 2 albums last year, with 'Hands On' generally being considered to be the superior effort.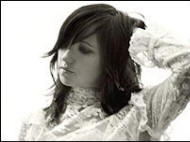 Who? KT Tunstall

Where and When?


Olympia, Dublin - 27th May

KT Tunstall is proof that persistence pays off. The Scottish musician enjured years of being told that she wasn't good enough, and then when she became good enough being told that she was too old.

However, one last minute stand in appearance on Jools Holland later and the 29 year old had demonstrated that if nothing else she knew how to work a loop pedal.

Since then she's been trying to win friends with her debut album 'Eye to The Telescope' and makes a big step up venue wise with her first ever date at the Olympia.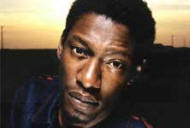 Who? Roots Manuva

Where and When?


Ambassador Theatre, Dublin - 1st June

The King of british hip-hop returned with 'Awfuly Deep', his first album in 3 years recently and he returns to Ireland for the first time in a while as part of the Bud Rising festival.

The nice people promoting this gig have tripled ticket prices since the last time he played here, surely if a gig is going to be sponsored by something that should result in reduced ticket prices?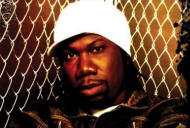 Who? KRS One

Where and When?


SFX, Dublin - 4th June

The SFX doesn't get much use these days. After so many great gigs happening there back in the day the venue has become neglected and apparently is due to be torn down.

On that cheerful note one of the most vocal political MC's of the 80's will be playing there in June. As a member of Boogie Down Productions the man born Laurence Krisna Parker was rhyming about social issues at the same time Public Enemy were at it.

Since BDP split in 1993 KRS has become something of a cantankerous old git, he continues to rant about 'the man' but has also turn his attention to the new breed of Hip-Hop stars, most notably the risible Nelly.


CLUAS 'Gigs of the Fortnight' is compiled and edited by the CLUAS listings editor, Ian Wright.