Cluas Gigs of the fortnight
For the period 28 March to 10 April 2005

Check out the previous 'gigs of the fortnight' (which covers the period 14 March 2004 - 27 March 2005 inclusive)
Gig of the fortnight: Interpol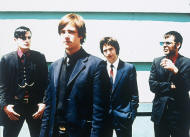 Where and When?


Olympia, Dublin - 6th April

Why? New York's finest kick-start their European tour by returning to Ireland for the first time since their astonishing August 2003 gig at the Village (which also featured the Irish debut of a certain Glaswegian art-rock band that have done quite well for themselves since then). No "ifs""ands" or "buts": at this point in 2005 this is the gig of the year.

This concert sold out in under a day but if you are not fortunate enough to have a ticket then you still have a chance to see them play in Ireland this year as they are supporting Coldplay at Marley Park.
Best of the Rest
Who? Willie Nelson
Where and When?


The Point, Dublin - 1st & 2nd April

Willie Nelson wrote his first song at the age of seven and since then has gone on to become one of the true icons of Country Music, both as the composer of classics such as 'Crazy' and the performer of hits such as, 'Always On My Mind'.

Still partnered with his trusty Martin guitar Trigger, his Dublin concerts will be nothing less than a masterclass in American popular music by a man who has worked with everyone that matters in the field and whose style encompasses jazz, reggae, pop, country, rock and folk. The term legend was invented for guys like Willie Nelson.

Miss him at your peril.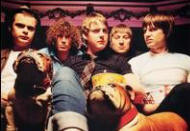 Who? Kaiser Chiefs

Where and When?


Ambassador, Dublin - 3rd April


Limelight, Belfast - 4th April

At some point in late 2004 the good people at the New Musical Express took a break from worshipping at the alter of Doherty and had a meeting about who to anoint as the saviours of rock for 2005. Over brandies and fine cigars it was decided that Bloc Party would become the year's most fawned over band, on the way out someone asked about a nu-mod band from Leeds and if they could be hugely hyped too; NME editor Conor McNicholas, in a hurry to get home, simply shrugged his shoulders and said ?sure, why not?.

Well how else do you explain how this lot are getting the coverage they're getting?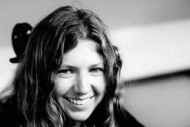 Who? Vyvienne Long

Where and When?


Mother Redcaps, Dublin - 31st March

A consistent highlight of Damien Rice concerts over the last couple of years has been when Rice and the rest of his band depart the stage leaving only cellist Vyvienne Long behind to perform her interpretations of songs by acts ranging from The Beatles and Rufus Wainwright to the White Stripes.

This concert will be Long's first ever solo show and with Joanna Newsome's European tour missing Ireland those with a hankering to see a female performer with a distinctive vocal style and unusual choice of primary instrument would be well advised to check this out.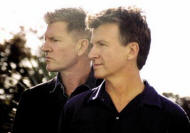 Who? Neil and Tim Finn

Where and When?


Opera House, Cork - 3rd April


Waterfront Hall, Belfast - 4th April

Once upon a time there was a band called Crowded House, amongst its members were a pair of brothers. In 1996 after 11 years together the band split up and singer Neil Finn went solo, a few years later he started making music with his brother Tim again. Maybe it's just me but that just sounds like the most roundabout and passive-aggressive way of sacking the rest of the band imaginable.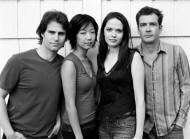 Who? The Section Quartet

Where and When?


Roisin Dubh, Galway - 28th March


The Granary, Killarney - 29th March


An Cruiscin Lan, Cork - 30th March


Trinity Rooms, Limerick - 31st March


Sugar Club, Dublin - 1st April

Following last year's debut Irish appearances the Section Quartet return with their repertoire of interpretations of contemporary songs arranged for strings for a more extensive tour.

Support on all dates comes from Pugwash, whose vocalist Thomas Walsh will performing with the Quartet in addition to with his band. Dave Couse (formerly of A House) and Paul Noonan (Bell X1) will also be guest vocalists in the Sugar Club.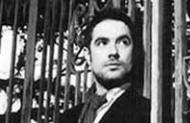 Who? Tom Baxter

Where and When?


The Savoy, Cork - 31st March


Olympia, Dublin - 1st April

Whoever declared Tom Baxter to be the new Jeff Buckley is obviously on crack or seriously mentally deranged. Nonetheless Baxter is in possession of a fine voice and his gigs last year were very well received..


CLUAS 'Gigs of the Fortnight' is compiled and edited by the CLUAS listings editor, Ian Wright with contributions this fortnight from Jules Jackson.