Cluas Gigs of the fortnight
For the period 14 March to 27 March 2005

Check out the previous 'gigs of the fortnight' (which covers the period 28 February 2004 - 13 March 2005 inclusive)
Gig of the fortnight: Chemical Brothers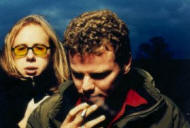 Where and When?


The Point, Dublin - 16th March

Why? As the creators of big-beat and the first truly arena sized act in the electronica movement the Chemical Brothers' place in dance music's history book is assured. Not to mention the collaborations that they have done with the likes of Noel Gallagher and Wayne Coyne that resulted in their fanbase extending to indie rock fans that usually shun dance. It did seem for a while that Messrs. Rowlands and Simmons had dropped off the map somewhat but they recently returned with the well received Push The Button.
Best of the Rest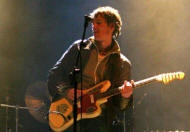 Who? 'Loud and Clear' featuring:

-> Jove
-> Alphastates
-> 66e
-> Delorentos
-> Karl Vincent
-> Jenny Lindfors

Where and When?


Olympia, Dublin - 19th March

One of the more interesting gigs to come along in recent times. 6 unsigned acts bypass the traditional gig promoters to take over the Olympia for one night. There is a varied selection of sounds on offer here ranging from stadium rock to well crafted indie pop to electronic rock to bluesy folk.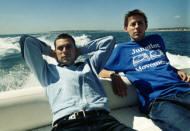 Who? Groove Armada

Where and When?


The Savoy, Cork - 16th March


Ten, Waterford - 17th March


Red Box, Dublin - 18th March

If you were at large gig in Ireland last summer there was plenty of opportunity to become familiar with Groove Armada's brand of downbeat, ambient techno as they made appearances in the Phoenix Park and at Slane. If you're in the mood for second or even third helpings you've got plenty of opportunity on and around Paddy's day when they return for a trio of dates.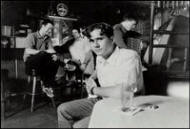 Who? Jimmy Eat World

Where and When?


Ulster Hall, Belfast - 14th March


Olympia, Dublin - 15th March

Canadian power poppers Jimmy Eat World are probably a better band than most people give them credit for and they arrive in Ireland for a couple of dates in support of last year's Futures.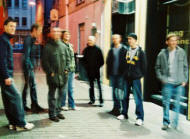 Who? The Shades

Where and When?


Half Moon, Cork - 17th March

It may have something to do with the fact that their membership makes The Jimmy Cake look like the White Stripes but Cork band The Shades rarely seem to play gigs. If you're in Cork on St. Patrick's day and want to find some way to avoid the madness that doesn't involve boarding up your windows and arming yourself with a shotgun night of the living dead style then heading along to the half moon is a pretty good way of doing it.


CLUAS 'Gigs of the Fortnight' is compiled and edited by the CLUAS listings editor, Ian Wright.