Cluas Gigs of the fortnight
For the period 28 February to 13 March 2005

Check out the previous 'gigs of the fortnight' (which covers the period 14 February 2004 - 27 February 2005 inclusive)
Gig of the fortnight: Low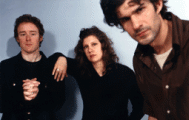 Where and When?


Vicar Street, Dublin - 28th February

Why? The final day of February see the start of a pretty fantastic run of gigs in Ireland in the next few weeks. There are a number of gigs that could be named in the God slot in this edition of the gig guide but the act that does get it is Duluth, Minnesota's own Low.

The band come to Ireland in support of their 7th studio album 'The Great Destroyer' on the back of a rapturously received tour of mainland Europe so this looks like it could be a really special one.
Best of the Rest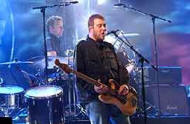 Who? Doves

Where and When?


Olympia, Dublin - 28th February

Doves' latest album 'Some Cities' see the band take a slightly more lo-fi approach and pull away from the widescreen soundscapes that have long been their trademark. Quite frankly it's a little bit disappointing but just so long as they play plenty of older stuff this still promises to be one of the finest gigs this country will see in 2005.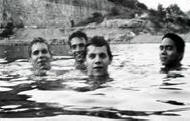 Who? Slint

Where and When?


Vicar Street, Dublin - 6th March

Legendary Math-Rockers (no I didn't know that was a genre either) Slint reform after a 13 year break to play just 15 dates around the world and Dublin is one of them. For many this could be the first, last and only chance to ever see the band so if you've ever wondered who Mogwai got some of their ideas from this is the place to be.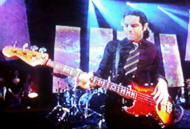 Who? Mercury Rev

Where and When?


Vicar Street, Dublin - 7th & 8th March

For those of you that like your vocals soaring Mercury Rev visit Ireland for 2 dates in support of 'The Secret Migration', an album with a cover that might be really scary if you looked at it while on acid.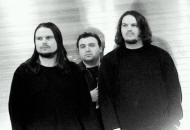 Who? God Is An Astronaut

Where and When?


TBMC, Dublin - 4th March

Epic instrumental music as part of a wholly incorporated audio visual experience make this one of the most unique gigs that you can go to this month. But wait, there's more - support comes from former Whipping Boy singer Fergal McKee.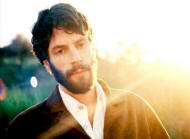 Who? Ray LaMontagne

Where and When?


Whelan's, Dublin - 12th March

As this review attests we here at Cluas really like New Hampshire born singer songwriter Ray LaMontagne. If you ever wondered what a cross between a gruffer Tim Buckley and Van Morrison would sound like here is a really good opportunity.


Who? Joe Chester

Where and When?


Whelan's, Dublin - 3rd March

Former member of the now defunct Ten Speed Racer Joe Chester launched 'A Murder Of Crows' his first solo record under his own name on the 25th of February and this date is one of no doubt many that he has lined up in support of it.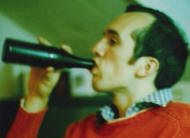 Who? Tadhg Cooke

Where and When?


Crawdaddy, Dublin - 1st March

The guy listed above might be getting most of the attention when it comes to new albums from singer songwriters but Meath's Tadhg Cooke who releases his first record 'Wax And Seal' this month is also well worth checking out.

Tadhg has a degree in computational linguistics and may offer tech support to people in attendance suffering from PC problems.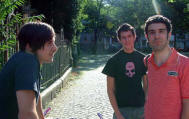 Who? La Quiete

Where and When?


Pavillion, Belfast - 10th March


The Lower Deck, Potobello, Dublin - 11th March


The Boat Club, Limerick - 12th March

Emo with a Gallic and Italian twist. It might sound a bit dodgy but these guys are wroth checking out.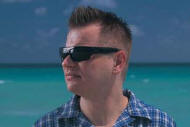 Who? Timo Mass

Where and When?


Red Box, Dublin - 11th March

Germany's Timo Mass brings his brand of progressive house to the Red Box. A well known producer and remixer of more than 85 productions in three years, he has collaborated with the likes of Finley Quaye and Kelis.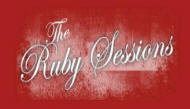 Who? Ruby Sessions

Where and When?


Doyle's of College Green, Dublin - 1st & 8th March

01-Mar-05 :
David Celia
Stellarband
PILLARCTAZ
Barry O'Brien

08-Mar-05:
Les Keyes
Steafan Hanvey
Stephen Fretwell
Eamon Brady

It's a serious error that this guide has been running for months and this is the first time that The Ruby Sessions have been plugged. The second date looks to be the stronger line up with highly touted Englishmen Steven Fretwell and the extremely talented Eamon Brady appearing.


CLUAS 'Gigs of the Fortnight' is compiled and edited by the CLUAS listings editor, Ian Wright with contributions from Donna McCabe and Binokular.