Cluas Gigs of the fortnight
For the period 14 to 27 February 2005

Check out the previous 'gigs of the fortnight' (which covers the period 31 January 2004 - 13 February 2005 inclusive)
Gig of the fortnight: Lemon Jelly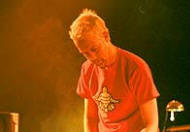 Where and When?


The Savoy, Cork - 25th February


Ambassador, Dublin - 26th February


Mandella Hall, Belfast - 27th February

Why? You want me to sum up how good Lemon Jelly are in one sentence? How about this one; Lemon Jelly are so good I'm willing to forgive Nick Franglen for his production work with the Spice Girls. (These dates coincide with the release of their latest album "'64-'95").
Best of the Rest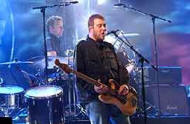 Who? Doves

Where and When?


Ulster Hall, Belfast - 26th February


Royal theatre, Castlebar - 27th February (Heineken Green Room Session)

The creators of 2 of the finest albums of the last few years release their third album "Some Cities" this month and hit the road in support of it. If epic soundscapes that seamlessly mesh together are your sort of thing you had better have a really good excuse for not seeing these guys play. (The Castlebar gig is by invitation only so click here to find details of how you could win tickets).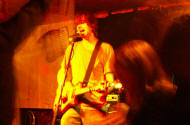 Who? Stoat

Where and When?


Lower Deck, Portobello, Dublin - 18th February

Stoat make a welcome return to the live scene with this gig seeing them launch their new single "The Saltee Tango"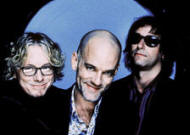 Who? R.E.M

Where and When?


Odessey Arena, Belfast - 25th February


The Point, Dublin - 26th & 27th February

All right, all right, so the last couple of albums haven't been much good, and they've haven't released a truly great single since "At My Most Beautiful" and that was 6 years ago. But we are talking about the band who released Murmur, Document, Out Of Time, Automatic For The People and (the massively underrated) New Adventures in Hi-Fi. Even if they never again produce anything to compare with their earlier work their back-catalogue is so strong that it's certain that their set will contain some of the greatest music of the last 20 years.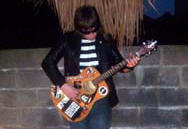 Who? The Mighty Stef

Where and When?


The Sugar Club, Dublin - 24th February

Former Subtonics singer Stefan Murphy might be best known as the villain in one of eyebrowy.com's flash movies (that's the web animation thing not a comment on the movies themselves folks) so here's a chance to see what he gets up to when he's not being a cartoon bad guy.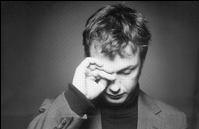 Who? Mark Geary

Where and When?


Spirit Store, Dundalk - 14th February


Whelan's, Dublin - 16th & 23rd February


The Lobby, Cork - 18th February


Roisin Dubh, Galway - 19th February


Dolan's, Limerick - 20th February

Mark Geary has been earning some good reviews in the US media following the recent release of his latest album "Ghosts" there. He'll soon be jetting across the Atlantic to support the Frames on their American tour to try and capitalise on those notices so this might be the last chance for fans to see him in concert for a little while.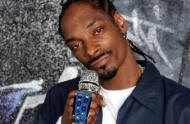 Who? Snoop Dogg

Where and When?


The Point, Dublin - 25th February

The pimp of pimps musical profile on this side of the ocean is at the highest that it has ever been right now thanks to the ?Drop It Like It's Hot? single and he drops in on us this month for a quick visit. Support comes from Dr. Dre.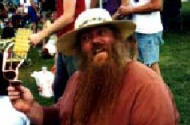 Who? 'Big' Danny Gallagher

Where and When?


Slatehouse Sessions, Busker Browne's, Cross Street, Galway - 22nd February

In the 1970's blues legend Danny Gallagher was known as the Godfather of the New Jersey music scene. The Upstage club in Asbury Park was focussed around him and a number of other established musicians and the club gave a stage for young kids called Bruce Springsteen and Jon Bongiovi to learn their trade. It's a close call but we'll forgive him the latter because of the former.

CLUAS 'Gigs of the Fortnight' is edited by the CLUAS listings editor, Ian Wright.