Cluas Gigs of the fortnight
For the period 31 January 2005 to 13 February 2005

Check out the previous 'gigs of the fortnight' (which covers the period 17 January 2004 - 30 January 2005 inclusive)
Gig of the fortnight: Green Day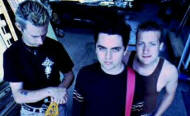 Where and When?


The Point, Dublin - 31st January

Why? Before 2004 Green Day were only notable as being superior purveyors of pop-punk and having an album whose name was a synonym for poo. Then came American Idiot, quite possibly the most important punk record since The Clash were doing their thing. In the end the album's message didn't change the world and the bad guys won but it still stands up proudly as one of the best punk rock records in 20 years.
Best of the Rest
Who? The Soviet Filter

Where and When?


Whelan's, Dublin - 31st January

This gig sees The Soviet Filter launch their second E.P. unprofessional/uncoordinated on an unsuspecting public. Their debut release "naylor shouts at the machines" was a little gem featuring the official 4th best song of 2004 and this latest effort sees them develop and refine their unique brand of magnificent chaos. Everyone in attendance will get a copy of the C.D. for free.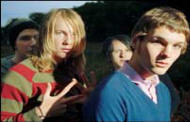 Who? The Ordinary Boys

Where and When?


Dolan's, Limerick - 7th February


Temple Bar Music Centre, Dublin - 8th February

You don't need to have an extensive knowledge of Morrissey's solo work to realise that The Ordinary Boys are big fans of Mozza and the Smiths, a short listen to the band's music and it's more than obvious. Nonetheless they are more than a cheap knock off and well worth checking out.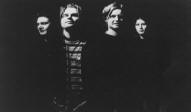 Who? Kerbdog

Where and When?


Temple Bar Music Centre, Dublin - 4th and 5th February

Of all the Irish bands that slipped through the cracks none rocked harder than Kerbdog. Taking a break from his radio duties Cormac Battle gets the band back together for one night two nights only, or at least until the next time they feel like it.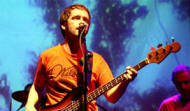 Who? 66e

Where and When?


Auntie Annies, Belfast - 2nd February


Roisin Dubh, Galway - 3rd February


The High Stool, Limerick - 4th February


The Savoy, Cork - 5th January

After launching their debut album Fall Down Seven Times, Stand Up Eight in Dublin recently 66e leave the capital to give the rest of the country a taste of what they're about.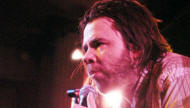 Who? Republic Of Loose

Where and When?


Roisín Dubh, Galway - 1st February


Cyprus Avenue, Cork - 2nd February


Trinity Rooms, Limerick - 5th February


Empire Music Hall, Belfast - 9th February


Johnstown Inn, Johnstown, Co. Kildare - 11th February

In an attempt to be named ?Ireland's Hardest Working Band? the Republic Of Loose are everywhere in the next 2 weeks. Even if you don't live in the entertainment black hole that is north Kildare and there are things happening on nearby when the band are gigging in your town you'd be well advised to drop everything and check out one of the countries finest live acts.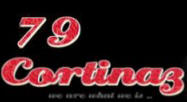 Who? 79Cortinaz, Apollo Creed, Kinetic

Where and When?


Temple Bar Music Centre, Dublin - 2nd February

Carlow's hotly tipped and highly rated 79Cortinaz headline this night in the TBMC but if that doesn't sound appealing enough then anyone who ever loved a Rocky film should check out the band that's on before them.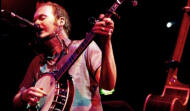 Who? James Yorkston

Where and When?


Temple Bar Music Centre, Dublin - 10th February


Roisin Dubh, Galway - 11th February


The Lobby, Cork - 12th February

James Yorkston tours the country sans Athletes in the coming fortnight.

CLUAS 'Gigs of the Fortnight' is edited by the CLUAS listings editor, Ian Wright.