Cluas Gigs of the fortnight
For the period 17 January 2005 to 30 January 2005

Check out the previous 'gigs of the fortnight' (which covers the period 03 January 2004 - 16 January 2005 inclusive)
Gig of the fortnight: The Trash Can Sinatras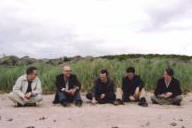 Where and When?


Roisin Dubh, Galway - 25th January


Whelan's, Dublin - 26th January


Dolan's, Limerick - 27th January


Cypress Avenue, Cork - 28th January

Why? Having been bankrupted by the implosion of their record company, The Trashcan Sinatras have spent eight years under the radar avoiding the taxman. Last year, they returned with a self-financed new album, the well received 'Weightlifting' and this month hit our shores for an Irish tour. So if soothing, melancholic pop floats your boat, don't miss the finest purveyors of jangly Scottish rock in action.


Best of the Rest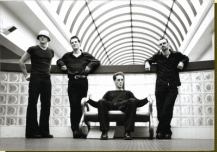 Who? CPU.ie Tsunami Benefit featuring:



Jove


Me in The Park


Soviet Filter


The Handles


Delorentes


Mola


Rob Smith


Rob Crosbie

Where and When?


Eamonn Doran's, Dublin - 23rd January

If one were so inclined you could probably spend the rest of the month attending benifit events for those affected by the Tsunami in South East Asia. While the dedication of those performing at such events is commendable the quality on offer is in some cases highly questionable; a Eurovision winners night, really?

This event however promises to be one of the most interesting on offer. A number of really good acts will be performing here, Delorentos and the Soviet Filter are well worth catching and it's an unexpected late chance to check out Jove before their Olympia date.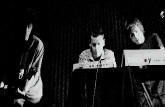 Who? Ch-1

Where and When?


Crawdaddy, Dublin - 21st January

Following a recent series of very well received support slots and a plethora of their own free gigs electro-punks Ch-1 (that's Channel One to you) finally gives us the opportunity to pay them to listen to their music, but it's only a tenner and it's so very well worth it. Think The Rapture crossed with Joy Division crossed with Four Tet and add in the occasional but glorious My Bloody Valentine-esque moment and you might have a vague idea of what to expect.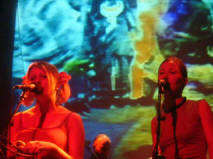 Who? Autamata

Where and When?


Crawdaddy, Dublin - 29th January

"Short Stories" Autamata's second album is expected to be released at some stage this year but in the meantime the band make a rare live appearance at Crawdaddy.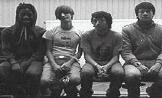 Who? Bloc Party

Where and When?


Whelan's, Dublin - 17th January

Tipped as being the band who will make the 'Franz Ferdinand' impact of this year, Bloc Party are the latest rock band to serve up superlative tunes whose sell-by-date will not expire anytime soon. Expect them to conquer the media circuit with the release of their debut 'Silent Alarm' over the coming weeks. This sold out Whelan's gig promises to be explosive.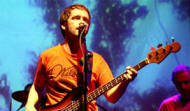 Who? 66e

Where and When?


Whelan's, Dublin - 28th January

Sullen instrumental music with Thom Yorke tinged singing performed at a satisfyingly hetic pace. This gig coincides with the launch of their debut album 'Fall Down Seven Times, Stand Up Eight' which and will surely establish this act as one of the best on the Irish scene. Guaranteed to excite and entertain anyone who attends any of their shows.

Supported by Dry County and Delorentos.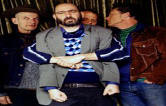 Who? American Music Club

Where and When?


The Village, Dublin - 29th January

Merging together thought provoking lyrics, instrumentation of glorious heights & cavernous lows, and rich vocals (at times like Nick Cave and at times a superior Jeff Tweedy) that tap into the attention span of any listener, American Music Club are a band you should have discovered by now. Their excellent album 'Love Songs For Patriots' topped many critics' top album lists of 2004 and after one listen you will realise why.

Support on the night comes from former Prayer Boat singer Emmett Tinley, the possessor of arguably Ireland's most beautiful singing voice.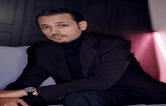 Who? Dimitri From Paris

Where and When?


Redbox, Dublin - 28th January

With the release of "A Night At The Playboy Mansion" the Prince of Deluxe Funk released one of the most celebrated mix CD's in dance music history and then continued the theme when he followed it up with "After The Playboy Mansion". He brings his blend of retro grooves and contemporary house beats to the top of Harcourt Street at the end of the month.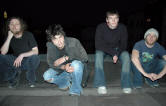 Who? The Berries

Where and When?


Whelan's, Dublin - 22nd January

Cork's Berries head North, then East to play a rare gig for them in the capital.

CLUAS 'Gigs of the Fortnight' is edited by the CLUAS listings editor, Ian Wright with contributions from Ken McGuinness, Gareth Maher and Brian Farrelly