Cluas Gigs of the fortnight
For the period 3 January 2005 to 16 January 2005

Check out the previous 'gigs of the fortnight' (which covers the period 20 December 2004 - 02 January 2005 inclusive)
Gig of the fortnight: Cathy Davey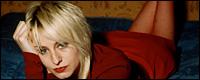 Where and When?


Spring and Airbrake, Belfast - 14th January


TBMC, Dublin - 15th January

Why? The first 2 weeks of January are a pretty barren time for concerts. Forget finding worthwhile gigs to recommend, there are very few gigs happening at all. Nonetheless even if she was playing in a period that was jam packed with quality shows, Cathy Davey would be in contention for being named the gig of the fortnight

The winner of best female artist in the 2004 Cluas writers poll (in addition to her coming 6th in the best debut album category and 8th in this writers personal overall best album of 2004 list) plays a brace of dates to kick off her 2005. Quirky guitar pop doesn't get much better than this.


Best of the Rest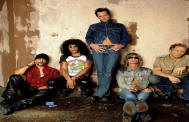 Who? Velvet Revolver

Where and When?


The Point, Dublin - 12th January

While work on Guns n' Roses' "Chinese Democracy" enters what seems to be it's third decade ex-GnR members Slash, Duff McKagan, Matt Sorum along with former Stone Temple Pilots vocalist Scott Weiland popped up with what is considered to be one of the best hard rock albums of the decade so far. OK they're about as cutting edge in 2004 as Brian Adams but if you've seen the way that "Sweet Child Of Mine" still fills a dancefloor you'll know that there is still an audience for this kind of thing.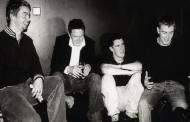 Who? Polar

Where and When?


Rosin Dubh, Galway - 6th January


Whelan's, Dublin - 7th January


The Lobby, Cork - 8th January


The High Stool, Limerick - 9th January


Tower Records, Dublin - 12th January


Spirit Store, Dundalk - 15th January

Polar make a circuit or Ireland in support of of their new single "Bite Your Nails" which is released on January 7th.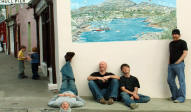 Who? Juno Falls

Where and When?


Whelan's, Dublin - 13th January


The Lobby, Cork - 15th January

You know that really good cover of "White Christmas" that was ubiquitous on the radio for the past month or so, that's these guys. Personally I think that their old handle of Blo.tooth was far better but I'm just a big geek.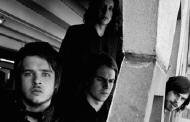 Who? 22-20's

Where and When?


Whelan's, Dublin - 16th January
After touring Australia at the end of last year 22-20s kick off a short European tour with dates in Dublin on the 16th and Belfast the following night.







CLUAS 'Gigs of the Fortnight' is edited by the CLUAS listings editor, Ian Wright.