Cluas Gigs of the Fortnight
The best gigs across Ireland during the period 6 to 19 June 2005

Check out the previous 'gigs of the fortnight' (which covers the period 23 May 2005 - 05 June 2005 inclusive)
Gig of the fortnight is........ Weezer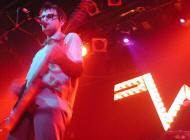 Where and When?


Vicar Street, Dublin - 7th June

Why? This edition of the gig guide is hugely dominated by the Bud Rising festival. Whatever your opinion of such blatantly corporate events may be (at least Oxegen has the decency to be somewhat cryptic about who the sponsor is) it's hard to deny that there is a pretty tasty selection of acts to choose from, which is kind of ironic considering the product that is being shoved down the punters' throats.

But of all acts on offer top billing must surely go to Weezer who will play their first ever Irish show at Vicar Street. The new album mightn't be great but people in possession of a ticket for this should still be envied.
Best of the Rest
Who? Buck 65

Where and When?


Whelan's, Dublin - 7th May

Part hip-hop Tom Waits, part stand up comic, part latter day beat-poet, Buck 65 is unquestionably the finest exponent of underground white-boy Nova Scotian hip-hop in the world today. Having seen the Rich Tefrey live experience 3 times last year I can safely say that you will be hard pressed to find a more entertaining concert to go to anywhere. Just be prepared to be called nasty names.

Were it not for the curiosity value of seeing Weezer in this country this would be gig of the fortnight.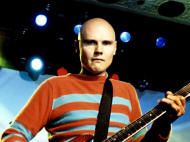 Who? Billy Corgan
Where and When?


Ambassador, Dublin - 17th June

What not to do when you're a power-crazed megalomaniac entirely convinced of your own genius who alienated all the members of your old band and not even Sharon Osbourne can put up with you:

- Start a new band an expect things to be different

Now free of the Smashing Pumpkins/Zwan monikers Billy Corgan has embraced what he really has been for he the last decade and admitted that he is a solo artiste. "Thefutureembrace", his first album under his own name will be released shortly after this gig and features The Cure's Robert Smith, early indications are that this will be the happiest album since 'Pet Sounds'.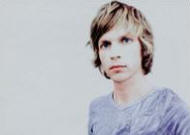 Who? Beck

Where and When?


Olympia, Dublin - 6th June

If you were a indie kid in the mid-90's these 2 weeks might just bring a nostalgic tear to your eye; Weezer, Billy Corgan and Beck all playing within a few days of each other.

Of the 3 Mr. Hanson is the only one performing at anywhere near the top of his game at the minute and this years 'Guero' dispensed with the lo-fi introspection of 'Sea Change' and the funky sleaze of 'Midnite Vultures' to return to the type of sound that brung him to the dance in the first place.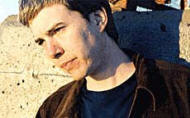 Who? Smog

Where and When?


Whelan's, Dublin - 11th June


Limelight, Belfast - 12th June


Roisin Dubh, Galway - 13th June

Bill Callahan is one of those guys that really should be better known. An early pioneer of the Lo-Fi revolution his habit of releasing pretty much everything that he writes has meant that he's averaged an album a year since 1992.

In that period he's written some truly wonderful songs and, patchy live history aside, he's well-worth checking out.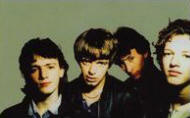 Who? The La's

Where and When?


Savoy, Cork - 6th June


Ambassador, Dublin - 7th June


Spring and Airbrake, Belfast - 9th June

Depending on how many times you've heard it you are either sick to the back teeth of 'There She Goes' or you think it's one of the best pop songs ever written.

However there was more to the La's then that one tune (apparently) and if nothing else the band's reformation means that John Power is prevented from reforming the risible Cast.


CLUAS 'Gigs of the Fortnight' is compiled and edited by the CLUAS listings editor, Ian Wright.