Cluas Gigs of the Fortnight
The best gigs across Ireland during the period 20 June to 3 July 2005

Check out the previous 'gigs of the fortnight' (which covers the period 06 June 2005 - 19 June 2005 inclusive)
Gig of the fortnight is........ U2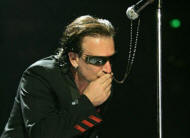 Where and When?


Croke Park, Dublin - 24th, 25th & 27th June

Why? There are lots of criticisms that you can throw at "the biggest band in the world" (a recent history of producing shockingly bad music is a good starter) and yes, naming them "gig of the fortnight" is wholly unoriginal I know but really, it's U2, and they're playing hometown gigs. Who else was going to go in this slot?
Best of the Rest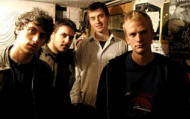 Who? Delorentos

Where and When?


Crawdaddy, Dublin - 25th May

If you're not planning on making the pilgrimage to Croker, or even if you're not going on the Saturday, and you like your guitars a little less delayed and a bit more angular or your vocals a bit less overwrought and a bit more sung by two people then you could do a hell of a lot worse than going to see Delorentos.

The best student band in these islands (officially, they won an award and everything), and one of the best 'unknown' bands in the country (unofficially, it's just my opinion) manage to produce music with a currently fashionable sound without coming across as contrived in any way which is more than can be said for many of the bands in Dublin at the minute (must be the lack of fringes).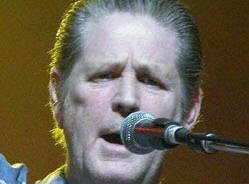 Who? Brian Wilson
Where and When?


Vicar Street, Dublin - 29th June


The Showgrounds, Cork - 30th June

What needs to be said here? This man is responsible for Pet Sounds, you shouldn't need to know any more.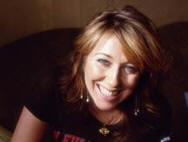 Who? Martha Wainwright

Where and When?


The Village, Dublin - 1st July

Rufus garner more attention but the younger offspring of Loudon Wainwright III and Kate McGarrigle is a hugely talented musician and an unflinchingly direct and honest songwriter very much in the tradition of Polly Harvey and is in no way overshadowed by her big brother.

This gig was moved from the vaguely unsettling surroundings of the Sugar Club to the truly hideous environs of The Village but Wainwright is worth enduring a couple of hours in Whelan's flashy but shallow sister venue, just about.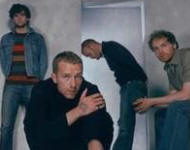 Who? Coldplay

Where and When?


Marley Park, Dublin - 22nd June

This fortnight is just heaven for the '2 CD's a year brigade' with both U2 and the band-that-wants-to-be-U2 making appearances in Dublin.

At the time of writing Coldplay have sold more than 500,000 copies of their new album in the UK. Oddly very people that bought it seem to have complained that Chris Martin and co. are peddling the same old sh*t, now with added 'stuff' going on in the background. "The Scientist" is still a super tune though.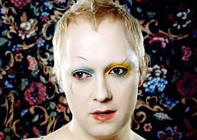 Who? Antony and the Johnsons

Where and When?


Vicar Street, Dublin - 2nd July


Empire Music Hall, Belfast - 3rd July

Antony and the Johnsons second album, this year's 'I am a bird now', features an incredibly diverse and talented group of guest performers; Lou Reed, Rufus Wainwright, Devendra Banhart and Boy George all make appearances. Nonetheless the real star of the show is Antony himself.

The owner of one of the most unique voices to emerge in recent times (part Nina Simone, part Jeff Buckley) he might not be for everyone but if you like the idea of a New York-based Briton modelling himself on Isabella Rossellini circa 'Blue Velvet' than look no further.


Who?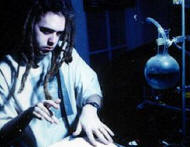 Where and When?

Spring and Airbrake, Belfast - 24th June


The Village, Belfast - 25th June


Cuba, Galway - 28th June

Cut Chemist takes a break from the studio where he's working on his debut album, to be titled 'The Audience's Listening' to play a trio of Irish dates. One of the finest DJs in the world Cut Chemist has made his name through his involvement with Jurassic 5 and Ozomatli but his solo shows are legendary.


CLUAS 'Gigs of the Fortnight' is compiled and edited by the CLUAS listings editor, Ian Wright.