Cluas Gigs of the Fortnight
The best gigs across Ireland during the period 5 December to 18 December 2005

Check out the previous 'gigs of the fortnight' (which covers the period 21 November to 4 December 2005 inclusive)
Gig of the fortnight is........ Whipping Boy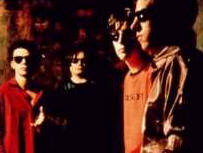 Where and When?


Olympia, Dublin - 18th December

Why? Of all the Irish bands that split up and were labelled as coulda-been, shoulda-been's none were more deserving of that tag than Whipping Boy. 1995's 'Heartworm - was perhaps the only album released that year worthy to even challenge Radiohead's 'The Bends - for the best album of the year accolade. Alas fame and fortune was not on the cards for Messer's Sharkey, Page, Hassett and McDonnell and the band split very acrimoniously in 1999.

In the intervening years 'Heartworm - has been recognised as an Irish classic and tales of the band's live shows have become stuff of legend so in order to cash in to give the fans what they wanted Whipping Boy will once again take to the stage for 3 gigs this December in Dublin, Cork and Waterford. With talk of reissuing the band's other 2 albums and recording the Olympia gig for a live DVD only time will tell if this, much like the recent Slint reformation, is to be a final hurrah or the start of a whole new chapter a la Pixies.

Best of the Rest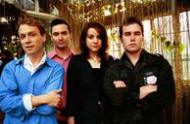 Who? Stars

Where and When?


The Village, Dublin - 13th December

It's a fallacy to say that Canadian music is big right now. The country is far too big to tar with one brush (I'd love to hear of a decent band from Saskatchewan) but at present Montreal and Toronto seem to be major musical hot-beds.

Stars straddle the scenes of both cities as they formed in the latter before relocating to the former. Despite that move they remain tied to Toronto as they are signed to the Arts & Crafts label and two of its members contribute to the Broken Social Scene collective.

Their third album, 'Set Yourself On Fire', was recently released on this side of the Atlantic and has been very well reviewed. Additionally those that were at the Sugar Club in September for their last Irish gig have been raving about it ever since.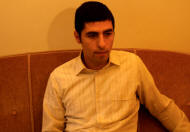 Who? Jose Gonzalez

Where and When?


The Village, Dublin - 12th December

Things to note about Jose Gonzalez:

- Don't let the name fool you he's actually Swedish.
- He was a bizarre choice to open for Buck 65 in Whelan's in May.
- He's the fella off that Sony ad. With the bouncing balls.
- His album 'Veneer' is rather lovely and this is a gig well worth going to.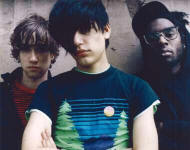 Who? Test Icicles

Where and When?


Crawdaddy, Dublin - 9th December

With a name that makes Ham Sandwich go 'phew, it could have been worse' you get the impression that Test Icicles are a joke band -

And I've no idea if they are or not because I've never heard them but the kids seem to like it so fair enough. Delorentos are opening for them though and they're really good.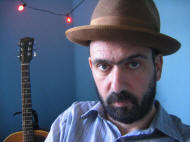 Who? Mark Eitzel

Where and When?


Whelan's, Dublin - 6th December


Cyprus Avenue, Cork - 7th December

Mark Eitzel of American Music Club visits Ireland for a brace of dates in support of his latest solo album 'Candy Ass'.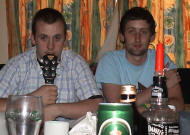 Who? Giveamanakick

Where and When?


Roisin Dubh, Galway - 8th December


Riddlers, Limerick - 9th December


Brandons, Ennis - 10th December

OK, lets get the obvious comparison out of the way. Giveamanakick are a Limerick two-piece featuring a guitarist and a drummer, sound familiar?

However, while The White Stripes do a line in turgid, quickly recorded, retro-blues crap that hits the mark about twice per (oh-to-frequent) album Giveamanakick know that the best way to make that arrangement work is to play real fast and REAL loud.

This is the launch tour for their second album "We are the way forward".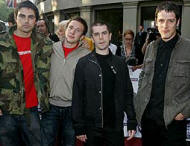 Who? Hard-Fi

Where and When?


TBMC, Dublin - 13th December


Spring And Airbrake, Belfast - 14th December

Sacha Baron Cohen's decision to make his parody of home counties wannabe B-Boys come from the town probably didn't do Staines all that much good but Hard-Fi's songs of suburban boredom do make it sound as though living there really is as bad as Ali G made out.

Mercury nominated for their debut album 'Stars of CCTV' 2006 could be a big year for Hard-Fi and this could be your last chance to see them play venues this small.

Also this fortnight:
Vyvienne Long


Whelan's, Dublin - 15th December

Robert Plant

Olympia, Dublin - 9th & 10th December
Brendan Benson

Dolans Warehouse, Limerick - 11th December

Martha Wainwright

TBMC, Dublin - 12th December

Autamata

The Village, Dublin - 10th December


CLUAS 'Gigs of the Fortnight' is compiled and edited by the CLUAS listings editor, Ian Wright.