Cluas Gigs of the Fortnight
The best gigs across Ireland during the period 20 November to 5 December 2005

Check out the previous 'gigs of the fortnight' (which covers the period 7 November to 20 November 2005 inclusive)
Gig of the fortnight is........ Wolf Parade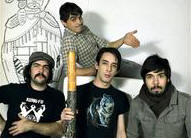 Where and When?


Whelan's, Dublin - 27th November

Why? Back in September when previewing fellow Montrealer's Stars' appearance in the Sugar Club this gig guide mentioned that the name Wolf Parade was one worth taking note of. Cut to a couple of months later and that prediction seems to have been well founded as their debut album 'Apologies To Queen Mary' has received rapturous reviews. Although truth be told the versions of many of the songs on it that appeared on their first two self titled EP's sound vastly superior, it's nonetheless one of the year's best albums and 'Shine A Light' is a future indie-disco classic. Formed in 2003 Wolf Parade's first ever gig was opening for a very early version of Arcade Fire and since then the two bands have remained close and spent much of this year touring the US together.

Best of the Rest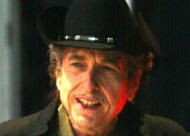 Who? Bob Dylan

Where and When?


Point, Dublin - 26th & 27th November

Bursting onto the folk scene in the early 60's the man born Robert Zimm... why am I even doing a preview of this? IT's BOB DYLAN.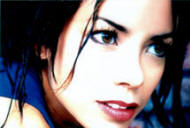 Who? Emm Gryner

Where and When?


Crawdaddy, Dublin - 24th November

OK, generally covers albums are best avoided but Canadian Emm Gryner's recent 'Songs Of Love And Death' which consists entirely of songs by Irish acts such as Thin Lizzy, The Thrills, Ash, Gilbert O'Sullivan and the Corrs (which she actually made sound good) is one well wroth checking out.

An accomplished songwriter in her own right the former member of David Bowie's backing band has released 8 solo albums in her career.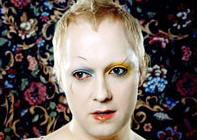 Who? Antony and the Johnsons

Where and When?


Vicar Street, Dublin - 25th November

A lot has happened for Antony Hegarty since he last played Vicar Street about 6 months ago. "I am a bird now", his second album and the so called 'gayest thing ever recorded' was a deserved winner of this year's Mercury Music Prize and his record sales have jumped accordingly. The possessor of one of the most beautifully unique voices in music all the recognition that Antony has received of late is richly deserved.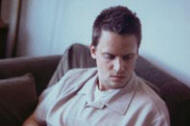 Who? Mark Kozelek

Where and When?


Whelan's, Dublin - 30th November

As a member of Red House Painters Mark Kozelek has been responsible for some amazing music but in 2000 when legal disputes caused a 2 year delay in the release of a completed Red House Painters album Kozelek decided to release the 'Rock n'Roll Singer' EP, a collection of songs that included striped back versions of Bon Scott era AC/DC and John Denver songs. His first proper solo album which came along the following year saw Kozelek in a similarly introspective mood and almost found him channelling Nick Drake. Since then he's released a couple of Sun Kil Moon albums and his visit to Whelan's is really one to look forward to.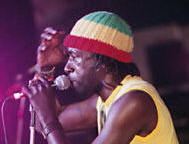 Who? Saul Williams

Where and When?


Crawdaddy, Dublin - 30th November

People often say that Saul William's rhymes are more akin to poetry then your standard raps which is unsurprising considering that Williams was quite the accomplished poet before he entered the realm of hip-hop. Indeed his rhymes on his earliest releases were his poems set to beats.

Having worked with the likes of KRS-One, Rick Rubin and Krust Williams has proved himself to be one of the most adventurous figures in rap and his Crawdaddy appearance is one well wroth checking out.

Also this fortnight:
Liars


Whelan's, Dublin - 26th November


The Bunker, Antrim - 22nd November

Blind Boys Of Alabama

Vicar Street, Dublin - 29th November
Sons And Daughters

The Village, Dublin - 27th November;


CLUAS 'Gigs of the Fortnight' is compiled and edited by the CLUAS listings editor, Ian Wright.