Cluas Gigs of the Fortnight
The best gigs across Ireland during the period 15 to 28 August 2005

Check out the previous 'gigs of the fortnight' (which covers the period 01 August 2005 - 14 August 2005 inclusive)
Gig of the fortnight is........ The Pixies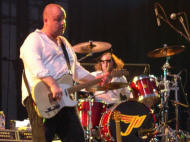 Where and When?


Lansdowne Road, Dublin - 23rd August

Why? Ok it's in a rugby stadium which means that the sound won't be great but it's the Pixies. What more encouragement do you need?
Best of the Rest
Who? Jurassic 5

Where and When?


Vicar Street, Dublin - 28th August

Formed in Los Angeles in 1993 when the Rebels Of Rhythm and Unity Committee decided that they enjoyed collaborating so much they should do it full time Jurassic 5 have been producing some of the world's best hip-hop since they released their eponymous debut EP a few years later.

J5 DJs Cut Chemist and Nu-Mark have both played shows in Ireland in recent months but this date will see the LA crew return here in it's entirety for the first time since last year's Electric Picnic and this will be their first Irish headlining show in two and a half years.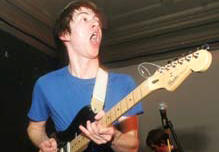 Who? Arctic Monkeys

Where and When?


Limelight, Belfast - 20th August


Whelan's, Dublin - 21th August

Hey, bored with Bloc Party yet? Don't worry because there's another bandwagon due very shortly in the shape of the Arctic Monkeys.

With just one single behind them the band are one of the UK's most hotly tipped new acts and will warm up for their upcoming appearances at the Leeds and Reading festival with their debut Irish gigs.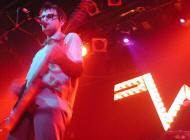 Who? Weezer
Where and When?


Point Theatre, Dublin - 24th August

Irish Weezer gigs are like buses, you wait forever for one and then two come along at the same time.

Following their debut Irish gig at Vicar Street a few months back which sold out in a shockingly quick time Weezer return to play the slightly less intimate surroundings of the Point. Methinks if they wanted a larger venue the Olympia would have been more appropriate.
Who? Hard Working Class Heroes

Where and When?


Various Vnues, Dublin - 26th to 28th August

100 of Ireland's best lesser known acts over 3 nights in 6 Dublin venues.

Really worth checking out are Jape, who plays TBMC at 10:40 on the Saturday, Neosupervital, who plays the same venue immediately after and Delorentos, who will be playing the Olympia at 8:00 on the Friday.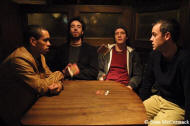 Who? Lucas

Where and When?


Roisin Dubh, Galway - 28th August

12 months ago things were really looking positive for Lucas. They had an album ready to go and played a gig in Whelan's that was amongst the very best that I saw that year. Cue the departure of guitarist and founding member Anto Higgins and things temporarily slipped off the tracks for the Galway 4-piece.

A year later Lucas are back with a new lineup and will launch ?Pieced From Faded Memory? at the end of this month.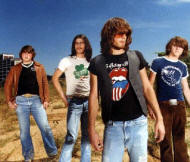 Who? Tennants Vital gigs
Where and When?


Botonic Gardens, Belfast - 23rd and 24th August

Essentially a similar line-up to the Lansdowne Road concert on the same week. On the 23rd Scissor Sisters will headline with support from Franz Ferdinand and Maroon 5. The following night sees the odd combination of Kings of Leon and Faithless take the stage.

CLUAS 'Gigs of the Fortnight' is compiled and edited by the CLUAS listings editor, Ian Wright.