Cluas Gigs of the Fortnight
The best gigs across Ireland during the period 1 to 14 August 2005

Check out the previous 'gigs of the fortnight' (which covers the period 18 July 2005 - 31 July 2005 inclusive)
Gig of the fortnight is........ The Jimmy Cake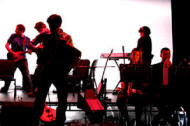 Where and When?


Pravda, Dublin - 3rd August


The Village, Dublin - 4th August

Why? 'Why', the template for this section of the site has temerity to ask, is the Jimmy Cake the gig of the fortnight? Howsabout these for reasons:

-> The Jimmy Cake are good.
-> They haven't played a gig since March.
-> These gigs are both free.
-> Free means you pay nothing to get in.

Best of the Rest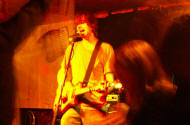 Who? Stoat

Where and When?


Sugar Club, Dublin - 5th August

It feels as though Stoat having been playing together forever. Legend has it that various members of the band have been making music with each other for the past 16 years and the band were among the first acts to ever be reviewed on this site way back in 1999.

It's surprising to learn then that Stoat's debut album, 'Future Come And Get Me' has taken this long to arrive but nonetheless it will be hitting record shops this month and the band celebrate with this Sugar Club appearance.

Support comes from Mumblin' Deaf Ro.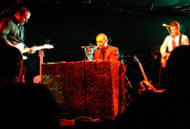 Who? The Rotators
Where and When?


The Bridge Tavern, Bridge St, Wicklow Town - 11th August


TBMC, Dublin - 12th August

Dave Geraghty is an awful talented fella. When not on duty as Bell X1's guitarist/pianist/vocalist/harmonicaist he's '

Well I'm not sure what he does with all of his free time but part of it is spent fronting The Rotators where he gets to do all of the above activities without having to share centre stage with a blonde haired pretty boy anyone else.

Support from Vyvienne Long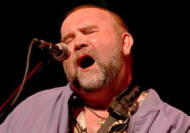 Who? John Martyn

Where and When?


Roisin Dubh, Galway - 1st August


Cork Opera House, Cork - 3rd August


Dolan's, Limerick - 4th August


Riverbank House Hotel, Wexford - 6th August

Has anyone ever written a history of British Folk? I could use google to find out but that was more of a rhetorical question.

But if such a book exists there had better be a big chapter on John Martyn. The Scottish musician began his career in 1965 at the tender age of 17 and since then has released more than 40 albums of live and studio material.

Although he was at his peak in the 70s with albums such as 'Bless The Weather' and 'Sundays Child' he remains in fine form to this day and last year's 'Late Night John' is among his best work.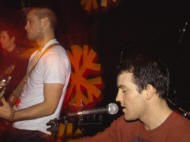 Who? The Blizzards

Where and When?


Whelan's, Dublin - 13th August

There could be something really special happening very quietly with this band. Back in April the Blizzards managed to reach number 11 in the Irish charts with their debut single and there's been rumours floating about that the only bands that drew a bigger crowd to the new band stage at Oxegen this year were The Magic Numbers and Super Furry Animals.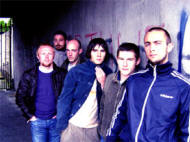 Who? The Rags

Where and When?


TBMC, Dublin - 4th August


Savoy, Cork - 6th August


Rock The Lough, Eniskillen, Co. Fermanagh - 7th August

The Rags are often mentioned as one of the best up and coming Irish bands doing the rounds at the minute and recent single 'Monsters and I' is one of the best independent Irish singles of the year.

The Dublin 6 piece will be playing a number of dates around the country this fortnight.


CLUAS 'Gigs of the Fortnight' is compiled and edited by the CLUAS listings editor, Ian Wright.