Cluas Gigs of the Fortnight
The best gigs across Ireland during the period 18 to 31 July 2005

Check out the previous 'gigs of the fortnight' (which covers the period 4 July 2005 - 17 July 2005 inclusive)
Gig of the fortnight is........ Devendra Banhart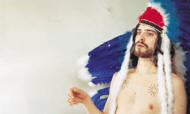 Where and When?


An Cruiscin Lan, Cork - 26th July


Roisin Dubh, Galway - 27th July


The Village, Dublin - 29th July

Why? Irish singer-songwriters seem to have great difficulty gathering material for their albums, not really a problem faced by their American counterparts. Sufjan Stevens recently released his third album in as many years, John Darnielle has released 13 albums under the 'Mountain Goats' moniker since 1995, Bill Callahan is incredibly prolific, and then you've Devendra Banhart.

The crown prince of nu-American weird-folk will release 'Cripple Crow', his third album since the start of last year, in the coming months and is currently on a pretty comprehensive European tour which includes 3 Irish dates.
Best of the Rest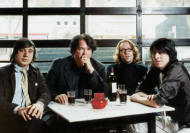 Who? The Posies

Where and When?


Whelan's, Dublin - 21st July


An Cruiscin Lan, Cork - 22nd July


Dolan's Warehouse, Limerick - 23rd July


Roisin Dubh, Galway - 24th July

Of all the bands that have reformed recently whose name begins with the letter 'p' The Pixies deservedly get the most attention. But that's not to say that the return of Kent Ohio's Posies isn't a welcome development. Along with Matthew Sweet and Teenage Fanclub they helped to update power-pop for the alternative age.

After not really playing together on a regular basis since 1998's 'Success' album the band re-united in full earlier in the year and released the well received 'Every Kind Of Light'.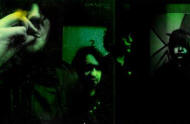 Who? Humanzi
Where and When?


TBMC, Dublin - 22nd July

There has been a lot written about Humanzi on music message boards in the last couple of months, much of it not very nice. The thing is, amongst all the begrudgery, the talk of million pound record deals and sneering comments about them being the 'one more tune' guys from those really annoying mobile phone ads; it seems that very few people have actually heard them play.

The band are back in the country after a spell in the States recording their debut album and for many (yours truly included) it'll be a first chance to see what all the fuss is about. Support on the night comes from the excellent Ch-1.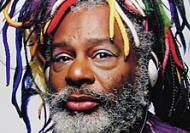 Who? George Clinton

Where and When?


Vicar Street, Dublin - 22nd July

George Clinton may be mad as a hatter but he's one of the most important and influential urban artists of all time. Entering the music business at just 14 when he formed his first group, the Parliament's, it wasn't until the 70s when he took control of the band's music and fused soul with the music of 60s acid heroes like Zappa, Hendrix and Sly Stone did he really come to true prominence. Recording simultaneously as the more straightforward Parliament and the more experimental Funkadelic Clinton is responsible for some of the most innovative music of all time including bona fide classic albums such as 'One Nation Under a Groove' and 'Mothership Connection'.

The radio spots are saying to prepare yourself for 'between 2 and 3 hours of funk'. Personally I'd like a more accurate timeframe but that does sound like a helluva lot of funk.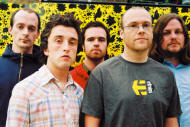 Who? Redneck Manifesto

Where and When?


Roisin Dubh, Galway - 22nd July


Crawdaddy, Dublin - 30th July

If you were to draw up a list of bands that you'd never hear mentioned on MTV you might put The Redneck Manifesto near the top. Nonetheless the good folks at Road Records gave them a plug when TRL dropped into the store earlier in the year.

The band seems to have been quiet of late with very few gigs played so this is a good chance to catch a rare appearance from them, unless you don't live in Dublin or Galway.

Who? Jape

Where and When?


Roisin Dubh, Galway - 21st July

The night before the Rednecks' Roisin Dubh gig bassist Richie Egan will be bringing his Jape project to the Galway venue.

Last year's 'The monkey's in the zoo have more fun than me' was one of the albums of 2004 and if you're in Galway you really should take the opportunity to go to this gig.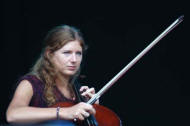 Who? Vyvienne Long

Where and When?


Whelan's, Dublin - 20th July

This is one of the month's most intriguing gigs. Vyvienne Long's first ever headlining gig a few months ago at Mother Redcaps was an engaging display of quirky original compositions and unique cover versions that saw her accompanied by 3 other cellists, drums, keyboards and a harpist. This time she faces up to the much more daunting prospect of playing a solo show.

If it's any help to her Owen Pallett regularly plays his Final Fantasy shows by himself with just his violin for company so it's not unheard of for a person to play a phenomenal gig with just a bowed instrument and vocals.


CLUAS 'Gigs of the Fortnight' is compiled and edited by the CLUAS listings editor, Ian Wright.