Cluas Gigs of the fortnight
For the period 11 April to 24 April 2005

Check out the previous 'gigs of the fortnight' (which covers the period 28 March 2004 - 10 April 2005 inclusive)
Gig of the fortnight: Brendan Benson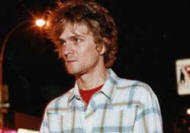 Where and When?


The Village, Dublin - 22nd April

Why? In a year that has been dominated by British bands that sound like relics from 20 years ago the power-pop of Detroit born Brendan Benson's "The Alternative to Love" stands out like a sore thumb. It is however one of the best reviewed records to be released in 2005.

A few months ago Benson was to be found playing in the more modest confines of Doyle's of College Green and by all accounts it was a spectacular gig, if this show in the Village is a fraction as entertaining this should be a good one.
Best of the Rest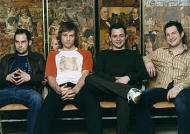 Who? Bell X1
Where and When?


The Forum, Waterford - 14th April


Sky Venue at the Heritage hotel, Portlaoise - 15th April


Dolans, Limerick - 16th & 20th April


Olympia, Dublin - 22nd & 23rd April

Bell X1 have been busy of late and it doesn't look like things are going to ease up for the band in the next few months.

Besides preparing for this extremely comprehensive Irish tour that will see them visit every corner of the island over the next 3 weeks the band have recently jetted off to Austin to perform at the SXSW festival, been inspiring attractive young ladies to kiss on The O.C. and most importantly have been spending time in London putting the finishing touches on their upcoming third album 'Flock'. The record is due for release in the Summer with the first single, 'Flame', expected in May so chances are there will be plenty of new material to be heard at these dates.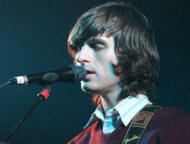 Who? Athlete

Where and When?


Spring And Airbrake, Belfast - 15th April


Ambassador, Dublin - 16th April

Athlete are having quite the year. Not one of the bands that you'd immediately expect to have a number 1 album but their sophomore effort 'Tourist' topped the British charts upon its release in February.

The band received further good news when it was announced that they would support U2 during the British leg of their Vertigo tour so if you're partial to the their brand of dreamy indie-rock than you might want to get to these gigs because it looks like tickets to see them will become increasingly hard to come by in the future.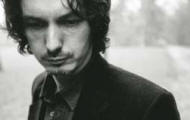 Who? Emmett Tinley

Where and When?


Whelan's, Dublin - 15th April


Spirit Store, Dundalk - 16th April


The Foyer, Cork - 19th April


Upstairs At Dolans, Limerick - 21st April


Roisin Dubh, Galway - 25th April

No male musician this country has ever produced sings as well as Emmett Tinley, for that matter very from any other country sing as well as he does either.

Now that the post Prayerboat legal difficulties have been put aside Tinley is free to release his debut solo album 'Attic Faith' on April 15th and will tour the country in conjunction with it.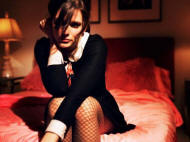 Who? Shivaree

Where and When?


Sugar Club, Dublin - 19th April

When the oracle-like allmusic.com refers to you as Neo Traditional Folk chances are you've made some pretty unique music to warrant such specific pigeonholing.

The band (contrary to the impression given by all available promotional photos it's a 3-piece, the guys must be really ugly) play the Sugar Club in support of this year's 'Who's Got Trouble'?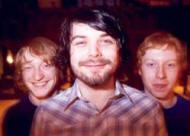 Who? Biffy Clyro

Where and When?


Limelight, Belfast - 14th April


Nerve Centre, Derry - 15th April


Voodoo Lounge, Dublin - 16th April


An Cruiscin Lán, Cork - 17th April


Roisín Dubh, Galway - 18th April

When Kerrang describe a band as being 'The Future of British Rock' chances are that sound you're hearing is your humble editor running in the opposite direction.

Nonetheless Biffy Clyro are regarded very highly by those who like this sort of thing (how's that for damning with faint praise?) and it's likely that this will be the last time fans will be able to see them in such intimate venues.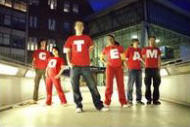 Who? The Go! Team

Where and When?


The Village, Dublin - 16th April


Cyprus Avenue, Cork - 15th April


Spring And Airbrake, Belfast - 17th April

London's 6 person Go! Team fuse pretty much every style of music imaginable; bits of rap, dance, pop, soul and indie all cropped up on last year's 'Thunder, Lighting, Strike' and the band visit Ireland for a trio of dates this month.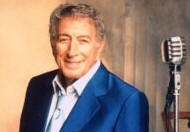 Who? Tony Bennett

Where and When?


Vicar Street, Dublin - 16th and 17th April

In a few years Franz Ferdinand, with their sharp trousers and nice shoes may be seen as slightly embarrassing but some people are eternally cool. Tony Bennett is one of those people.

The legendary crooner, who Frank Sinatra once referred to as 'the best singer in the business' will play 2 dates at Vicar Street, dinner jacket is optional.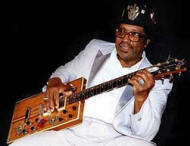 Who? Bo Diddley

Where and When?


Vicar Street, Dublin - 18th April

I'm not sure what it says about the lifestyle of blues guitarists but they do seem to be able to continue touring well into old age and at 77 years of age Bo Diddley is no exception.

However nothing lasts forever and who knows precisely how many more chances Irish audiences will get to see one of the true architects of Rock n'Roll perform in this country.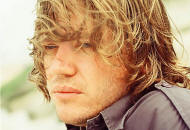 Who? Iain Archer

Where and When?


Empire Music Hall, Belfast - 13th April

In 'Summer Jets' Iain Archer had one of the most ubiquitous singles on Irish indie radio shows (the few that there are) last year.

The former Snow Patrol guitarist will play support to Athlete on their Irish gigs but prior to that he will play one night in his home town to warm up for those dates.


CLUAS 'Gigs of the Fortnight' is compiled and edited by the CLUAS listings editor, Ian Wright.