Cluas Gigs of the fortnight
25 October - 7 November 2004

Check out the previous 'gigs of the fortnight' (which covers the period 11-24 October 2004 inclusive)
Gig of the fortnight: Sufjan Stevens
Where and When? Douglas Hyde Gallery, Trinity College Dublin - 27th October

Why? Last year saw the release of 'Greetings from Michigan, the great lakes state', Sufjan Stevens' first release in a planned odyssey encompassing every one of the United States. Mature contemplation may have lead him to realise that there are actually 50 of them and he followed it up with this years 'Seven Swans', an album focussing on the rarely examined topic of faith. Almost every singer-songwriter in Ireland should be taking notes here. You ARE allowed to use other instruments such as keyboards and banjos in addition to the acoustic guitar and you can write about topics besides that that cow who broke your heart. Unfortunately there are only 100 tickets available for this so at least 99.9% of them are going to miss out.
Best of the Rest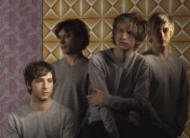 Who? Delays

Where and When?


Nerve Centre, Derry, - 4th November


Spring and Airbrake, Belfast - 5th November;


Temple Bar Music Centre - 6th November;


The Vault, Cork - 7th November

Southampton's finest exponents of high-pitched vocals and fancy haircuts visit these shores for the first time since their fine performance in the new bands tent on the Sunday of Oxegen. The highly touted Hal are also on the bill..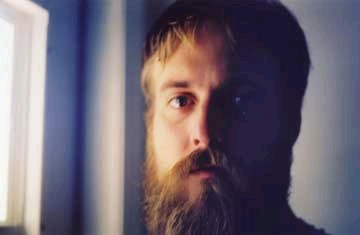 Who? Iron and Wine

Where and When?


Belfast Queens Festival, Belfast 3rd November;


Whelan's, Dublin - 4th November;


The Vault, Cork - 5th November

South Carolina born Samuel Beam brings his mellow brand of lo-fi acoustic folk here in November. Support in Whelan's comes from the Paul O'Reilly.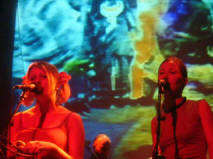 Who? Autamata

Where and When?


Temple Bar Music Centre - 4th Nov;


Rosin Dubh, Galway - 6th November

Ken McHugh's Autamata project hits the road performing songs from both the 'My Sanctuary' album and the forthcoming second album provisionally titled 'Short Stories'. Carol Keogh takes a break from her regular Tychonaut gig to provide vocals alongside Sarah Verdon. Electro pop act Star Little Thing supports on both nights.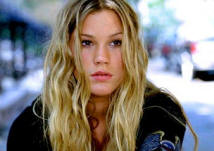 Who? Joss Stone

Where and When?


Olympia, Dublin - 1st November

The so-young-and-talented-that-you-nearly-have-to-hate-her Devon native comes to Dublin in support of her second album 'Mind, Body and Soul' which is a close runner up to U2 in the 'worst album name of 2004' stakes. Expect to see some of the men in attendance to look really uncomfortable as she gyrates on stage while others disturbingly look like they are really into it.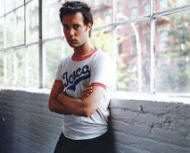 Who? Rufus Wainwright

Where and When?


Vicar Street, Dublin - 26th October

Some people think that Rufus Wainwright is genius; some think that he is a pompous blowhard who makes overly flamboyant music. What isn't in question is his musical pedigree, the son of Loudon Wainwright III and Kate McGarrigle he's certainly in a class apart from the Sean Lennons and Carnie Willsons of the world.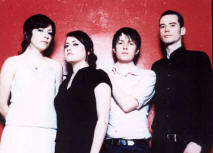 Who? Sons and Daughters

Where and When?


Whelan's, Dublin - 29th Nov;


Auntie Annies, Belfast - 30th November

Following their Irish debut at this years Oxegen festival Scottish 4-piece return in support of their recent single 'Johnny Cash' and their album 'Love the Cup' which was released in July.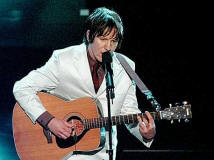 Who? Elliot Smith Tribute night

Where and When?


The Lobby, Cork - 27th October

Coinciding with the release of Smith's latest (and probably final) album 'From a basement on the hill' Myles O'Reilly of Juno Falls, Ian Whitty, Paul O'Reilly, members of Ellison9, Kilter, Dave Ferriter (Mir) & John Kelly (The Fallen), Dave Nelligan, Barry Haugh (Wonderland) and Windings pay tribute to the singer-songwriter who died late last year.
Who? The Zutons

Where and When?


Nerve Centre, Derry - 28th October;


Limelight, Belfast - 29th October;


Temple Bar Music Centre, Dublin - 30th October

This Liverpudlian shroomadelic outfit were nominated for the Mercury Music Prize this year for their album 'Who killed the Zutons' but ultimately lost out to Franz Ferdinand. They have somehow managed to recover from this crushing blow and visit Ireland as part of a month long tour of these islands.
Who? Life After Modelling

Where and When?


Whelan's, Dublin - 29th October

Life After Modelling gets listed here for an unprecedented second fortnight in succession. This gig is the official launch for their single 'December 21st' and support on the night comes in the form of the synth-pop brilliance of Neosupervital.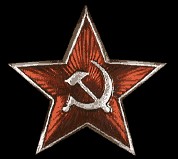 Who? The Soviet Filter

Where and When?


Eamonn Doran's - 29th October;


also 6PM Tower Records the same date.

The 29th seems to be 'debut release day' as the former Micronite Filter release their first E.P. "Naylor Shouts At The Machines" on this date. Their 2-song demo contained one wonderful piece of avant-garde punk and one Elbow-like stadium devourer. Whichever song is more representative of the band's sound it's a bright start for the band either way.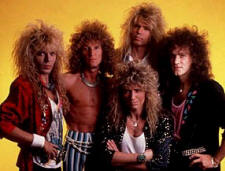 Who? Whitesnake

Where and When?


Olympia, Dublin - 26th and 27th October

Just kidding.

CLUAS 'Gigs of the Fortnight' is edited by the CLUAS listings editor, Ian Wright.