Cluas Gigs of the fortnight
For the period 22 November to 5 December 2004

Check out the previous 'gigs of the fortnight' (which covers the period 8 - 21 November 2004 inclusive)
Gig of the fortnight: Tom McRae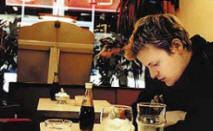 Where and When?


Roisin Dubh, Galway - 28th November


Dolans, Limerick - 29th November


Whelan's, Dublin - 30th November

Why? Tom McRae may be a miserable bast*rd but he's arguably Britain's finest singer songwriter since Nick Drake. After spending much of his time recently in the US he returns to Ireland for 3 dates around the country before heading into the studio in the new year so expect new material to be given an airing.
Best of the Rest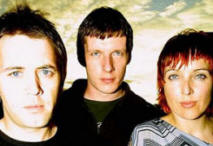 Who? Alphastates

Where and When?


Wed 24th - Limelight, Belfast


Thurs 25th - The Stables, Mullingar


Fri 26th - Crawdaddy, Dublin


Sat 27th - Cypress Avenue, Cork


Thurs 2nd Dec - Dolans, Limerick

Featuring one of Ireland's most unique vocal talents Alphastates will drag their cross-pollinated strain of rock and electronic music across the length and breadth of the country in the coming weeks.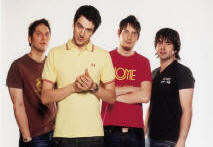 Who? Snow Patrol

Where and When?


Ulster Hall, Belfast - 22nd November;


Olympia, Dublin - 24th & 25th November

Ireland's musical success story of 2004 will finish the year with a blow-out in the R.D.S. at the end of December but before that they drop in to the Olympia for a quick visit.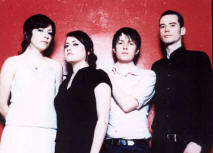 Who? Sons and Daughters

Where and When?


Whelan's, Dublin - 29th Nov;


Auntie Annies, Belfast - 30th November

Following their Irish debut at this years Oxegen festival Scottish 4-piece return in support of their recent single 'Johnny Cash' and their album 'Love the Cup' which was released in July.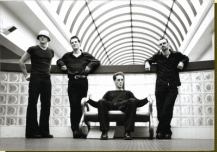 Who? Jove

Where and When?


Voodoo Lounge Dublin - 3rd Dec

Booking the Olympia when you're virtually unknown may well be the ballsiest move in the history of Irish music but Jove's epic rock stylings could easily fill a stadium, never mind a theatre. This will be their last gig in Dublin prior to that date in March.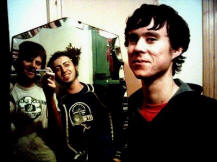 Who? Waiting Room

Where and When?


Dolans, Limerick - 24th Nov


Roisin Dubh, Galway - 25th Nov


Cyprus Avenue, Cork - 26th Nov


Whelan's (2pm), Dublin - 27th Nov

Cork's Waiting Room might be Ireland's most unfortunate band. After losing their gear in a rehearsal room fire last year they had their new kit stolen after opening for the Frames in Vicar Street a couple of months ago. In between all that they managed to release the highly acclaimed 'Catering For Headphones'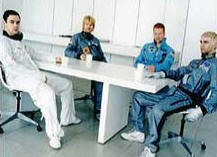 Who? The Beta Band

Where and When?


Ambassador Theatre, Dublin - 02 December


Nerve Centre, Derry - 04 December


Mandela Hall, Belfast - 03 December

Ah the Beta Band; otherwise known as that band from that scene in High Fidelity, you know the one. This is your last chance to see them live because they are packing it in after this tour. It nearly makes me wish I'd actually bought an album and not just skipped past them in the racks thinking 'I really must check them out sometime' to myself.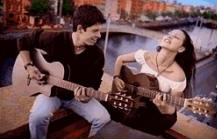 Who? Rodrigo y Gabriella

Where and When?


Everyman Theatre, Cork - 28th Nov


Town Hall, Galway - 30th Nov & 1st Dec

Ireland's favourite Mexican acoustic guitar duo wrap up their Irish tour with a pair of Galway dates, we really should have mentioned that they were playing in previous gig-guide instalments.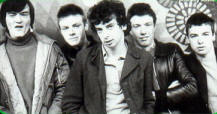 Who? The Undertones

Where and When?


The Village, Dublin - 3rd December

In honour of John Peel, Cluas will just say that 'Teenage Kicks' was the late DJ's favourite song and leave it like that. Like you didn't know that already.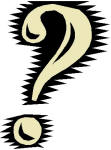 Who? Havana Calling

Where and When?


Crawdaddy, Dublin - 24th Nov

Havana Calling is a band made up of the bits of lots of other local bands, they won't say who though. Rumours abound of a mix of Whipping Boy, Autamata, Bell X1 but there is only one way to find out for sure. Support comes from Delorentos and Tom Kitt, whose brother is supposed to be famous.


CLUAS 'Gigs of the Fortnight' is edited by the CLUAS listings editor, Ian Wright.