Cluas Gigs of the fortnight
For the period 6 to 19 December 2004

Check out the previous 'gigs of the fortnight' (which covers the period 22 November - 5 December 2004 inclusive)
Gig of the fortnight: Bell X1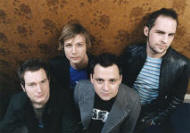 Where and When?


Olympia, Dublin - 16th December

Why? Bell X1 are in the studio right now recording the follow up to last year's 'Music In Mouth' but take a break to play their last date of an insanely busy year.

2004 saw them play their first ever US gig, begin to make inroads into the UK and in true 007 style being sent on a not so secret mission to eastern Europe by the Irish government (no, we're not making that up). There was also the little matter of them headlining Cluas? 5th birthday celebrations before the summer.
Best of the Rest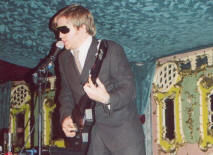 Who? Neosupervital

Where and When?


Crawdaddy, Dublin - 8th December

If our gig of the fortnight isn't enough to whet the thirst of Bell X1 fans they would be well advised to head down to Crawdaddy on the 8th to check out Tim O'Donovan's one man Neosupervital show. At first glance one guy wearing Cylon shades with a drum machine and a synth guitar may not seem terribly appealing but this is possibly the most entertaining live act in the country right now and the electro pop that's on offer is top notch. Very highly recommended.

Who? Ian Brown

Where and When?


Olympia, Dublin - 8th & 9th December


Nerve Centre, Derry - 11th December


Ulster Hall, Belfast - 12th December


Dolan's Warehouse, Limerick - 15th December


Ten, Waterford - 16th December

The ex-Stone Roses frontman tours around the country in support of his new album this month. In an interview with the NME earlier in the year Brown nixed the possibility of a reunion, much to the relief of 'The Complete Stone Roses' who really don't want to have to go on the dole.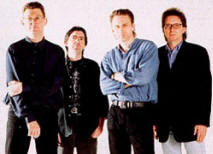 Who? Stiff Little Fingers

Where and When?


Where and When? Time, Naas - 9th December;


Temple Bar Music Centre, Dublin - 10th December;


Empire Music Hall, Belfast - 12th December

The Undertones may be generally seen as Ulster's great punk band but SLF's lyrical politicism was far closer to the punk ethos than writing 3-minute pop songs about being a teenager in love (no matter how great that song was). And then they licensed 'Suspect Device' for a newspaper advertisement. 2004 sees them repeat last years' December trip around the country.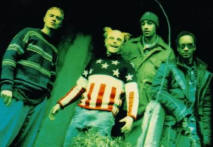 Who? The Prodigy

Where and When?


Ulster Hall, Belfast - 10th December


Olympia, Dublin - 11th and 12th December

Oooooohhhh Keith Flint is scary, grannies shouldn't watch Prodigy videos in case they collapse in terror, and the band hates women; looking back now 1997 seems a much simpler time but it's been since then that fans were waiting for a new Prodigy album before this year's 'Always outnumbered, never outgunned'. This gig guide has been accused of never covering dance music; I am currently typing one handed because I'm holding my thumb against my nose in contempt for those critics.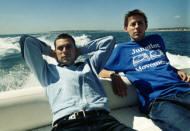 Who? Groove Armada

Where and When?


Ulster Hall, Belfast - 19th December

Dance acts in the Cluas gigs of the fortnight are just like buses, you're waiting ages for one and then 2 come along at once. Groove Armada seem almost ubiquitous at big music events in Ireland this year but they return to play their own series of shows to top off a busy year this month.

Who? The Zutons

Where and When?


Ambassador, Dublin - 11th December


Nerve Centre, Derry - 12th December


Spring and Airbrake, Belfast - 13th December

These gigs are rescheduled from October so we may as well just repost what was written then:

This Liverpudlian shroomadelic outfit were nominated for the Mercury Music Prize this year for their album 'Who killed the Zutons' but ultimately lost out to Franz Ferdinand. They have somehow managed to recover from this crushing blow and visit Ireland as part of a month long tour of these islands.

Who? Babys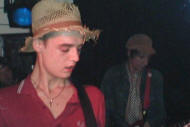 hambles

Where and When?


Limelight, Belfast - 11th December;


The Village, Dublin - 12th December

It seems that against all the odds Pete Doherty has managed to get through 2004 intact. British music's biggest soap opera comes over here to play a couple of gigs, that's assuming he shows up.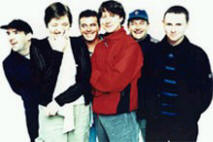 Who? The Beautiful South

Where and When?


Waterfront Hall, Belfast - 13th December


Olympia, Dublin - 14th December

Interesting facts about the band that rose from the ashes of the Housemartins:

- Paul Heaton and Dave Rotheray are the second most successful British song writing partnership since Lennon and McCartney.
- One in seven British homes has a copy of their best of collection.
- Pat Kenny once got in trouble for playing the album version of 'Don't marry her' on his radio show.
- Another example of Pat Kenny making a fool of himself is the sound file that can be found on this site.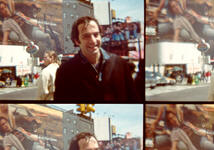 Who? Adrian Crowley

Where and When?


The Lobby, Cork - 11th December


Whelan's, Dublin - 12th December

Adrian Crowley last jaunt around Ireland was in support of James Yorkston and the Athletes. The Cork date represents his first gig out side the (actual, proper, legal) capital since then.


CLUAS 'Gigs of the Fortnight' is edited by the CLUAS listings editor, Ian Wright.