Film Reviews: Looking for Great teen flicks?
Look no further than 'Rushmore' and 'Go'
?GO? and ?Rushmore? are the latest in the glut of contemporary teenpix from the States ? a pre-millennium rock that has been rolling since the phenomenal success of ?Scream? and its brother-in-arms, ?I Still Know What You Did Last Summer?. Both these monster hits have spawned anaemic sequels (as is usually the case) but in the past year, the tide has turned, and several witty and wonderful movies have landed.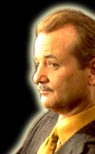 ?The Faculty?, a stylish horror movie directed targeted specifically toward teenagers, was a clever yarn about teenagers who suddenly found themselves targets. "Cruel Intentions?, starring current Pout of the Month, Sarah Michell Gellar, weaves a web of sexual intrigue and deceit based on the classic French play, Les Liasons Dangereux. "She's All That? saw GB Shaw's ?Pygmalion? moved to a high school setting. Then there was Hollywood teen-movie treatments of Emma (?Clueless?) and ?Romeo And Juliet?. "Best Laid Plan's is a Tarantino-esque thriller-chiller that palls badly in the face of the master's work. Perhaps the best so far, and biggest hit, of the teen-movie genre was the recent ?10 Things I Hate About You?. Yet another rip-off of the Greatest Dead Englishman, this one saw ?The Taming Of The Shrew? transplanted to the American High School in a winning, off-beat way.
Indeed, even the Brits have hopped on the wagon with (the truly abysmal) ?Virtual Sexuality? and the rather cool, drug addled, ?Human Traffic?.
And so to the latest. And the greatest. "Rushmore?.
The first reason to go see ?Rushmore? is that it features Bill Murray giving his best performance since the glorious ?Groundhog Day?. He plays Herman Blume, a depressed millionaire who befriends an under-achieving student in Rushmore Academy called Max Fischer (played by newcomer, Jason Schwartzman). Both characters fall in love with the same woman and therein unwinds a kind of twisted, doomed love triangle, played bitter more than sweet. The plot is strangely inconsequential ? the movie has little dramatic impetus - but every character and scene is played with a wonderful absurdity. The movie's small-town eccentricity reminded me of some of the Coen brothers? work while a Woody Allen handbook has been evidently consulted for some of the jokes. However I loved Murray's bedraggled appearance, the way he smokes his cigarettes, the way he poured his whiskey chaser into his Diet Coke can... It really is a brilliant performance.
The second reason to see this movie - and perhaps the best recommendation it could get - is that I cannot think of another movie to compare it to. It's stylish and original and, in keeping with the best of this current teen-movie genre, it borrows heavily from literature. From its Walter Mitty-like opening through to its ?Apocalypse Now? (!) ending, the film is a one-off joy. All this to the soundtrack of The Who and The Stones. Heaven!
Guess what? There's more. The film 'GO' to be precise. It takes two of America's fresh-faced soap stars (Scott Wolf and Katie Holmes) and transplants them to a world of drugs, sex and violence where some other attractive, young actors watch them lose their innocence. This ain't exactly original except it's done in such invigorating style - savvy and pizzazz - that only the truly pedantic will care.
Like ?Pulp Fiction?, there are three main narratives and, as in ?Jackie Brown?, there is a scene that's repeated to the audience three times from three characters? perspectives. The writer (John August) has obviously over-dosed on Tarantino but you can forgive him because the ninety minutes takes the viewer on a cultural thrill-ride that doesn't even slow down for a token granny ? from a rave to a lap-dancing club, from a narcotics stake-out to a dinner date from hell. There are so many stunning set-pieces, my personal favourite being a hilarious car chase under the neon Vegas lights.
All this is delightfully preposterous - wordplay and gunplay aplenty as well as a pumping soundtrack giving pulse to this brilliant movie.
Don't pass Go.
Stephen McNulty

Have you checked what's going down on the CLUAS Discussion Board?