DJ Shadow
Review of his gig in the Olympia May 28, '99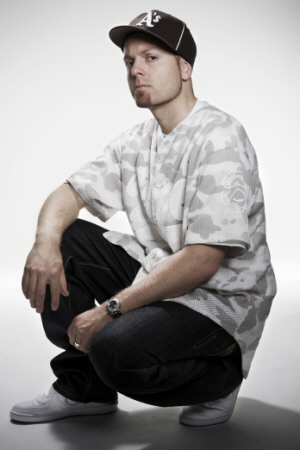 With a great diversity in the acts lined up with DJ Shadow suspicions were abound that it all might turn into something invigorating. So with the doors opening at 8pm a long beat-laden journey into the night started.
First to take to the decks was Glen Brady with a set that was basically an extended version of the one he performed that brought him victory in last year's Official DMC Championships. At first the tricky manoeuvres seemed to impress the crowd but what is usually six minutes of turntablism turned into a near two hour set. With frantic cutting and mixing, his fragmented set didn't seem to appeal to a crowd who just wanted to dance. Interesting beats, frequent mistakes but there were some cool tricks from the Influx boy, even if he overstayed his welcome.
Jon Carter's dance/funk/dub combo Monkey Mafia (complete with Dub/Ragga MC) followed. Carter was on sparkling form, playing tracks from across the musical spectrum he held the crowd's attention. Prime Cuts from the Scratch Perverts ventured on to play a blistering set which wowed the crowd. He played a lot of recognisable tunes from the old skool hip-hop beats of KRS-One's "Sound of da police" to "Fools Gold" and the Jimi Hendrix standard "Crosstown Traffic".
Finally, shortly after midnight, DJ Shadow (aka Josh Davis) took to the stage. For a man who is reputed to own in excess of 30,000 records, the set was not particularly exciting or innovative. Big Beats, Mainstream hip-hop and different cuts from "Endtroducing" was the order of the evening. By the middle of his set the crowd seemed tired and inattentive. DJs may sometimes captivate and enervate a crowd. This wasn't quite one of those evenings.
Sinead Gleeson