Cathal Coughlan
A review of Cathal Coughlan live in The Courthouse Arts Centre, Tinahely, County Wicklow,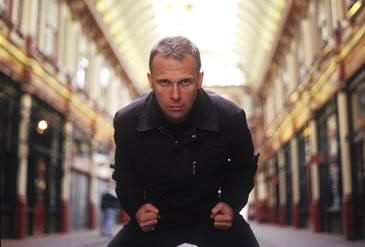 Review Snapshot:
Tinahely, County Wicklow may not be Rock City, USA but, on the night the greatest living Irishman played its delightful Courthouse Venue, no better gig took place anywhere in the world.

The CLUAS Verdict? 10 out of 10

Full review: A couple of weekends ago, at Dublin's Sugar Club, the very great Cathal Coughlan gave a performance of "Flannery's Mounted Head", the piece he was commissioned to write as part of the celebrations that took place when his hometown of Cork took its turn as European Capital of Culture. And rather good it was too. A mixture of songs and spoken word, accompanied by a six piece band, the tunes, with one or two additions, are those that appeared on last year's brilliant album "Foburg". The Flannery of the title is as mad as you would expect a creation of Coughlan's to be and the songs that tell his story are often equally wired and schizophrenic, delivered by him to a packed and ecstatic audience with his trademark glowering sneer. A marvellous night, then, but not the best gig of all time. Because that actually took place the day before.
Having performed at two venues in Cork and Galway that are regular stops for many touring artists, for some unfathomable reason Cathal played the third of a short series of solo gigs in the one horse Wicklow village of Tinahely, about a 90 minute drive south of the capital. The charming venue, a converted courthouse, is tiny, containing 12 rows of ten hotel wedding reception seats, five on either side of an aisle. It's half full, a mixture of the committed and the curious - the people alongside me and my three pals in the front row are very elderly, patrons of the venue is our guess, paying an annual fee in exchange for free tickets for every performance, a couple of glasses of Blue Nun and their names on a plaque at the door. Later, God love them, they are to hear the words, "Rat Poison Rendezvous, my spleen, my nostrils and you", sung at a very high volume.
The stage set is a sparse affair. A single piano, a chair for sitting on and another doubling as a table. When a staff member walks to the front to ask for phones to be turned off an eery silence descends, the lights dim and our man climbs the steps to the stage to applause which is so hushed and respectful that the incongruity of his booming "Good Evening" when it finally comes, makes me and my mate burst out laughing. What follows is incredible, the best show I've seen in a very long time.
Even seated at a piano, Coughlan is a compelling frontman. At Flannery, the next day, he performs in front of what is surely the most redundant slideshow I've ever been barely aware of. You cannot take your eyes from him. He oozes menace. In a staring match between he and his fellow Corkman, Roy Keane, I would be willing to wager large sums that the traitorous ex-footballer would be first to look away.
Material from Coughlan's solo work dominates the set, but there are occasional diversions to some of the best stuff from his days with Microdisney and Fatima Mansions. By the time Cathal sings, "It's 3.20 in the morning, and the car is in the tree" the opening lines from set opener, "Officer Material", absolutely nobody is in any doubt that we are in the presence of true greatness. Coughlan is a wonderful writer, one of the greatest lyricists of all time. Even his Google Search results (Cathal Coughlan's Pleasant Website) are fantastic. We could use every word from the next song "A Pack of Lies" as evidence in the case to prove his lyrical genius, but are especially fond of "Don't you ever feed a beggar here, he'll eat you're fucking arm", advice which is offered right at the end and before the rapturous applause begins. This ain't no Cliff Richard show.
On a night of many highlights "Bertie's Brochures" is a standout. It's the custom, if that word can be used in the context of someone who plays live only rarely these days, for Cathal to precede the song with a monologue which can last for up to ten minutes or more. And so, over a simple, repeated, eight note motif, he lets rip with those writing skills to impressive and often hilarious effect. "MICHAEL STONE!", he cries "LAST SEEN BEING RESTRAINED BY A WOMAN. AND AN ELDERLY MAN". Marvellous.
A poignant cover of Grant McLennan's "Dusty in Here", just a gentle piano ringing out alongside Cathal's rich baritone ends the set and there is barely a dry eye in the house. And just when you think it can't get any better, the peerless "Loftholdingswood" turns up in the encore. "I died on a cross and now I'm the boss", Cathal sings, doing for the bible what the Reduced Shakespeare Company did for him what wrote all those sonnets in the process.
I don't know why I'm writing this - I think it's pretty much a hobby for him now, so the chances of any of you ever seeing him are in all probability pretty remote and the records are increasingly hard to get hold of. But he is absolutely fucking amazing and a proper genius, and if he ever turns up in your town you should go. The person sitting beside you could easily be me.