This article was first published on CLUAS in July 2006
Syd Barrett, 1946 - 2006
Pink Floyd's founding member. A Eulogy.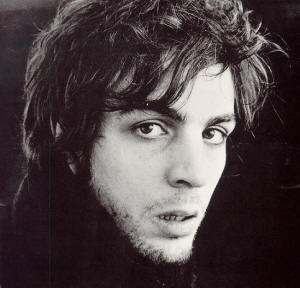 "The Edge... there is no honest way to explain it because the only ones who really know where it is have gone over."
Hunter S. Thompson
---
Peddling a distinctive and vibrant take on the raw blues that was his first love, Syd Barrett broadcast creative, innovative magic, beamed in in disjointed harmony straight from the outer reaches of a deviant psyche.

Before Pink Floyd went prog and suave they were an exhilarating-primal life force. When music still had the power to change lives, when rock was rebellion, love was free, and drugs a gateway to a universal soul, Pink Floyd were the shit. Musically '67 was THE year, the cornerstone and birthplace of all we love today. In San Francisco history was kicking off around Haight Ashbury; love ins, freak outs? groups that would define a generation, create the modern counter culture, and ignobly implode a mere two years later at Altamont. But that was far out on the west coast. The beating heart and shaking hips lay on the other side of the Atlantic, in London, England. This was the scene that really defined the swingin' 60s. It played eccentric host to the Beatles, The Who, The Stones, The Small Faces, Donovan and many, many more. It brought Hendrix from obscurity in New York, hooked him up with a band and unleashed The Experience on an unsuspecting, but all too ready world.

If one place epitomised the London of the time, from clothes to music to love to drugs to art to full on creative zeitgeist, it was the UFO club. Here, where the lysergic experience was visualized with tripped out light shows, and made aurally real in a swirling maelstrom of excitingly bizarre music, was where Pink Floyd held court. Here was where Syd Barrett was King.

He formed Pink Floyd in '65 by bringing together two of his favourite bluesmen, Pink Anderson and Floyd Council, as well as 3 supremely talented musicians; Roger Waters, Nick Mason and Rick Wright. He penned the Floyd's first single, "Arnold Layne", their first top ten hit "See Emily Play," as well as 8 of the 11 tracks on their amazingly fresh, and dementedly brilliant debut "Piper at the Gates of Dawn." He was the life blood of the band, and he ran erratic.

In many ways Syd Barrett epitomised the underworld of '67. A brilliant young musician, grounded in the blues and bravely marching into the bizarre unknown. Before bum trips, Marianne Faithfull's imploding septum, and Janis' death in a lonely hotel room, there was only possibility, exploration and good times. Harnessing a youthful mind charged with a whole new world of ideas and visions, Syd dived in. It is rumoured that he took a trip on waking every morning for a month, ate mandrax like candy, and found the edge.

Always a fierce innovator who refused to play the same thing twice, he was eventually reduced to thrashing out the same monotonous chord for an entire gig; drooled over, zoned out and far, far gone. Eventually his band just didn't bother to pick him up. His tenure with Pink Floyd had run its course, and while they went on to great things, what could have been?

Syd spent another while in London, releasing 2 solo albums, but only sliding further and further into the abyss. No longer even able to keep time, haunted by demons, and ravaged by rampant paranoia, one day he just had enough, caved in and walked back to his mother's house in Cambridge. He lived there as a recluse, apparently boarding up the downstairs windows, and staring at the back door for hours on end. He died last Friday, as Roger Keith Barrett, no longer "Syd." Changed utterly.

Syd Barrett was the first real casualty of the free spirit of the 60s. The first amazing talent squandered to naivety, drugs, and ultimately art. His life is a lesson to all; he was a tragedy, a diamond and a martyr. But after all the lessons, the anecdotes and disapproving nods, Syd left one thing to be truly thankful for? the music. It is beautiful, creative and depraved. Stick on "Terrapin" or "Interstellar Overdrive", and give praise.

Daragh Murray

Check out the thread about Syd Barrett's death on the CLUAS discussion board.