This article was first published on CLUAS in December 2000
An Exclusive Interview with Mani of Primal Scream
Ronan meets up with the former Stone Roses bass man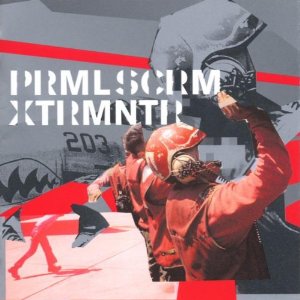 Ahhh, Primal Scream - one of the greatest bands this generation will ever know. For most of us, well this correspondent anyway, the first introduction to the 'Scream was back in 1990 when a pencil-thin Scot was witnessed answering the following question: "Just what is it you wanna do?" with "gonna get deep down, I said, gonna get deep down, wooo, hey!" This was amid a slew of Peter Fonda samples (from the film Wild Angels), an addictive backing and a seriously psychedelic video. There was nothing like it then, there has been nothing like it since. 'Loaded' was, and still is, the ultimate summation of a debauched life.
I went out and bought the 12" straight away, even though there wasn't a record player in the house at the time. It's closing statement "we wanna get loaded, and we wanna have a good time" still resonates with the Primal Scream of 2000. Although not in such debauched style as the standards they set for themselves 10 years ago, or for that matter 15 years ago when they were formed after Bobby Gillespie upped sticks and vacated the drum stool of Jesus and Mary Chain for pastures new. The Scream of today are allegedly more mature, on a different twist and with a different agenda. Their last album, this year's superb XTRMNTR, saw them taking on the mantle of the grandest subverters of normality since MC5. They preach civil disobedience like there's no tomorrow, but for all the lyrical violence of XTRMNTR they are still here to party - to dance rather than smash up a McDonalds - Primal Screams war is confrontation without the violence. Highly charged and utterly absorbing, XTRMNTR is a big step away from the sweeping sound of '91's seminal 'Screamadelica,' a dance album with a rock album's accessibility. XTRMNTR is a rock album with a dance album's accessibility and it is a testament of God-like proportions that Primal Scream are still here, still alive and making some serious music. As The Charlatans' Tim Burgess calls them, they are "renegade pioneers."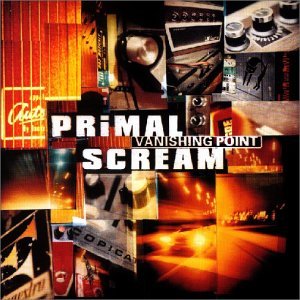 They've been helped greatly by the recruitment of two men who around the era of 'Screamadelica' were at the peak of their careers: former My Bloody Valentine main-man Kevin Shields and the inimitable and super-friendly former Stone Roses bassist Gary 'Mani' Mounfield. I caught up with the legend that is Mani as he rehearsed for another of his much vaunted side projects: Mad For The Racket, who were played Whelan's in Dublin on Monday the 11th of December. This is a project that, like 'Screamadelica' with its assistance from three decades of musical history (Stones producer Jimmy Miller, bass legend Jah Wobble and dance pioneers the Orb and Andrew Weatherall) also covers three generations. Former MC5 frontman Wayne Kramer, ex-Dammed man Brian James and Blondie sticksman Clem Burke alongside Mani make up what is a stellar line-up. But more of that later. For now, we're here to talk to Mani about the Scream, about Kevin Shields guitar blowing up Alexandra Palace, the Hacienda auction and an all important Dublin date on December 23rd at the Point Depot.
So, what have Primal Scream been up to since we saw them last at April's Homelands? "We've been all over the place mate, doin' festivals and what have you. Bumpin' into old mates and havin' the craic basically?big time!" replies a chirpy (is there any other way) Mani over the phone from his cat-filled Manchester abode. As to what we can expect on the 23rd Mani tells us to expect "absolute madness. You know the score with the Scream?we're no angels, we'll have a good time making sure you have a good time. It's impossible to back over to Ireland or Scotland and have a shit time, Ireland's always the business." Mani is, would you believe, Irish. "Yeah, I'm a total Celt mate. All me family are from Kildare, near Castledermot, but they're all in Manchester now, apart from a cousin who's in the Army at the Curragh, but it'll be great to get back for a bit. There's nowhere quite like Ireland is there?" Mani's love for his Celtic roots have unfortunately got him into the occasional bit of bother. There was his memorable appearance on the Big Breakfast when asked about who'll win between England and Scotland he replied "fuck England and Scotland, Celtic and Rangers mate. Come on the Celts!" (or words to that effect) and at Homelands where his "tiocfaigh ar la" comment was taken the wrong way by the dance fraternity. He explains, "I was taken out of context there. It was the first Scream show for a bit and I meant it for the Scream, not as a Republican thing. We were back and our day was there. Heat of the moment thing?"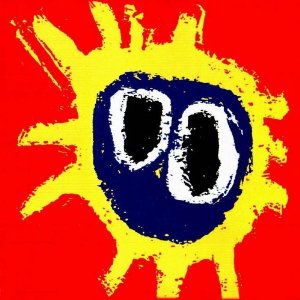 That Homelands show was a revelation. It was a zenith for live gigs this year in Ireland. A genre-unifying celebration of live music at its best. Mani's stage presence was the key to that night. When he, Duffy and Andrew Innes faced off during 'Blood Money' it was like all your rock n roll dreams coming true in three or four bars of bass and guitar. Like a circus master Mani ran the show, even getting My Bloody Valentine's Kevin Shields to move about a bit. "He is the man, he's fookin' great that guy. I think we (Primal Scream) are the only guys who can get him working. It's a pressure free environment with the Scream you know. For him to get away from the My Bloody Valentine thing was great, he really enjoys comin' and chillin' out with us?if you can call it that! But he's an amazing player. I'm on the other side of the stage which I can tell you is a good thing 'coz me hearing only half works since he joined you know?" But Shields, the creator of the greatest Irish album of all time and one of the most important audio statements with MBV's 'Loveless,' has other plans apart from the Scream. "He's always on the go" Mani explains. "Contrary to belief he's not the kind of guy to sit around and do nothing." Mani hints that there may be some MBV material on the way. "We saw once at this mastering suite in some studio, collating up all his tapes together and getting some of the best bits off. It sounds amazing and he might have something out next year." There are also plans afoot to let Shields ring in the New Year. "We're playing Alexandra Palace and hopefully we can get on nice and early and then get f*cked right up. Who knows what we'll play though if we ring in the New Year, we might let Kevin ring it in, which'll destroy the building man. Destroy the Palace?heh heh!"
Palace brings us nicely to the Scream's current reputations as a kind of "bad boys of rock" tag. A statement issued by the band around the time of Princess Diana's death of course cemented this. The band had rescheduled their, shall we say, "comeback" show at London's Victoria Park just before the release of 'Vanishing Point' when Diana and Dodi were killed in Paris. The funeral was to clash with the Victoria Park show. It was cancelled ("as a mark of respect" according to the promoters) and the band issued the following statement: "We have no respect whatsoever for Diana Spencer or any member of the English Royal Family. We are totally opposed to the Monarchy. With regard to the London shows, the police refused to police the event, which meant the council would revoke the licence. We wanted to play." It was a fierce attack and the first signal that the Scream was angry and back. Anger further embellished by the lyrical content and mood of 97's 'Vanishing Point' and this years XTRMNTR. The 97 mood was a culmination of years of excess following Loaded's success being pushed aside. Here was a band coming back fighting, punk dance anyone? "That (97) was a weird time alright " remembers Mani today, "we got knocked down and what have you, quite a few times. The boys were dark after 'Give Out..But Don't Give Up' (1994's disjointed follow up to Screamadelica) and were in bad shape. Around 'Vanishing Point' we were angry, we'd lost a drummer which made life difficult for me, and the music was a bit edgier." The shows weren't great, they missed having a live drummer but it soon got better with Darren Mooney slotting in on drums. The live show was a trip and a new belief was aroused. "We've a great band together now. There's 9 of us on stage making one hell of a racket and we're still having it let me tell you that." Mani, as he says himself "needs a drummer." Mooney is "like me right arm" says Mani. "He's on a par with Reni that boy, makes my life a hell of a lot easier."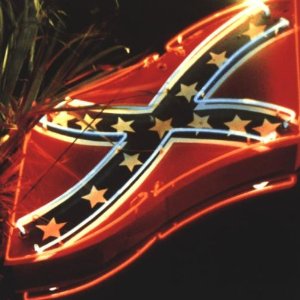 Reni was, of course, Mani's rhythm section sparring partner during his Stone Roses days. It's a hard question to resist. Does he see any of the Roses? "Ian Brown's playing with us in London which is great. Everywhere we went this summer we'd bump into Brownie. He's a good mate." As for Reni: "I don't know what he's gonna do, he's a strange kid. I'll tell you, he's more invincible than the Scream that man. At the moment he's waiting on a deal. He's got his band together, he's got a clutch of demos and hopefully he'll get a deal to record 'em soon." No Roses reunion? "No way man, it's the Scream." He compares reuniting the Roses to attempts to capturing the past for commercial gain. Like Irish bars and branded clubs. Would it be like reopening the Hacienda in Manchester? "Worse" comes the reply but you don't know whether to believe him or not. Anyway, did the Hacienda auction last week bring back any happy/unhappy Madchester memories? Was there anything on offer that tickled his fancy? "Naww, I'd only be trying to buy the piece of floor where I used to go and spew-up now and again! I'm not that romantic about the Hacienda to be honest; it was just a club man. I'd see the boys ever now and again, Bez and all the crew and we'll have a mad tear-up, but the Hacienda was just a place to go back then. Tony Wilson's (Hacienda and Factory Records supremo) got his money back though hasn't he?"
Life in and around Primal Scream is good for Mani. "The Scream's good. I can do what the f*ck I want now, it's great. The Scream don't tie you just to that. I'm doing something with Paul Weller and Richard Fearless (Death in Vegas) in the next month or so. I'm pretty excited about that." Mani has appeared with Weller before. This summer Ian Brown's guitarist Aziz released a cracker of a single, Middle Road, on No Label. A supergroup collection of sorts, the single featured Mani, Weller, Aziz, Steve White, Noel Redding (Jimi Hendrix's bass player), Denise Johnson and more. "Aziz is a good friend. He caught me when I was doing nothing. I was scratching me nuts one day and then he's got me into the studios. It was great little underground thing, no one heard it!" This year's other collaboration for which he is currently rehearsing is Mad For The Racket, as already mentioned featuring Wayne Kramer, Clem Burke and Brian James. How did Mani get involved with such illustrious company?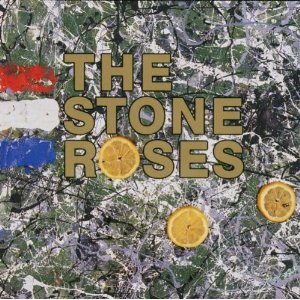 "Well, Duff McKagan (former Guns n Roses bassist) is their normal man but he's just had a kid. So, Wayne Kramer was at one of Alan McGee's Poptones nights in London and McGee put him on to me. Funnily enough I was in Dublin and me lady (Mani got married in August) gets on the phone and says someone called Wayne Kramer's been on the phone looking for me. And I'm like 'bloody hell, am I tripping here or what?' It's Brother Wayne man! So I got him on the phone and it was all set." Kramer, with MC5, was the man that created the soundtrack for the revolution that never came. A counter culture agitator of the highest calibre, Kramer and MC5 were dangerous and musically breathtaking. The Primal Scream of 2000 are the nearest thing to them. According to Mani "he's f*cking mental". To play with Kramer is "an honour, it should be a laugh. I just said yes to play these shows with him and the band immediately without even thinking of how it was going to be a burden on me time. But fucking hell, I'm playing with Wayne Kramer." Primal Scream have for many years been playing MC5's 'Kick Out the Jams' as an encore so at least Mani'll be able to play one song with Kramer. "Too true mate, too true" he agrees. Duff is expected back soon so Mad For The Racket is, as they say, a nixer. "But what a nixer" says Mani like an exited fan. Speaking of covers, any bizarre covers in the Primal Scream cannon for the Dublin show? "Not really, although sometimes the soundchecks can be better than the gigs coz we kick back and cover everybody. You should hear our version of 'Cars' by Gary Newman, now that is surreal." There have also been little flashes of Stone Roses material with the Scream of late. At Homelands in April, the audience was treated to a good minute of 'I Am The Resurrection' by the over-exuberant bassist. It got one of the biggest cheers of the night. Being a teasing bastard then Mani? "Ahh, I do it every now and again, just to give people a little tickle?" he laughs.
Since the release of XTRMNTR, the band has been working on some new material. "We've already got some tunes ready to go and we're hoping to get something out towards the end of next year. We might chuck 1 or 2 into the set in Dublin, that'd be pretty cool? a special Christmas present for Ireland." A few classy b-sides were recorded earlier this summer, and they recently released the last ever recording on Creation Records with the tour de force that is 'Accelerator' - a sure-fire contender for single of the year (even if only for the b-side 'When The Kingdom Comes' featuring Kevin Shields and Paul Weller locking horns on the guitars.) But studio time is pencilled in for early Spring. "After these Christmas gigs, we'll all go on a holiday. I'm going to be on a beach before any studio. I only got a cheeky week in the Canaries this year; I need three weeks at least. But there will be something special later in the year."
So, for the Dublin Primal Scream show there may well be something special. "Anything can happen with us bunch, you know what I mean?and it usually does! So expect the unexpected."
The interview closes with Mani saying that the show will be dedicated to Uaneen Fitzsimons, tragically killed in a car crash last month. "I was absolutely gutted about that. She was a good mate our Uaneen, an angel. I'm still hardly able to believe it happened. Coming to Dublin you'd always meet her, she'll be missed by all of us involved in music over here. Respect to her family and friends man, she was the best."
Ronan Casey

Primal Scream play The Point Theatre on Saturday December 23rd 2000.