This article was first published
on CLUAS in June 2006
Worthy bands deserving of more attention
Ten acts under the radar that merit a tad more scrutiny...
Talent sometimes hangs around until noticed, or flies under the radar, or is so new that it's yet to be netted. Here, Gareth Maher introduces all of the above.
---
Wherever there is an active underground music scene, you can be sure there is an abundance of under-appreciated acts floating under the radar. Not every act receives the exposure that they deserve. Some get it while others rely on a small but dedicated legion of fans. Every now and then though, one of the acts from the underground scene will get a record deal. And not always the most worthy band are snapped up, but that's just the way it goes sometimes.

To discover one of the better acts in Ireland's underground scene, you need to take a chance. Take some time to listen to support acts at gigs. Take a gamble on picking up an independently released CD. Who knows, you might even be pleasantly surprised at the level of talent that some of the acts have. They could well turn out to be your new favourite band. Below are 10 acts that could be such candidates. Keep your eye out for them...
Stand

Originally from Dublin, Stand now calls New York home. That transatlantic switch hasn't been as successful as they had hoped though. Yes they are favourites on the American college scene but whenever they come back to Ireland it is only usually their loyal fan base that turns up to see them live. The excellent 'Transmissions' album is out now and available from their website.
www.standland.com
The Rags

This is a band that remains largely unknown in Ireland, despite having played almost every venue in the country. The six-member band grind hook laden choruses with an indie rock backbone to produce songs with an acute aftertaste. Having release two cracking EPs so far, expect a debut album in the near future.
www.myspace.com/therags
66e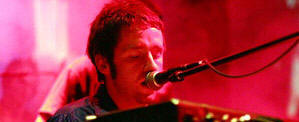 Comparisons with Radiohead and Explosions In The Sky are not completely bizarre, but the 66e very much have their own sound. Last year's debut album 'Fall Down Seven Times, Stand Up Eight' showcased the strength of the songs that they create and won over many new fans. Having played at both Oxegen and Hard Working Class Heroes, this year should see them grow in stature.
www.66earehome.com
The Urges

You can sum this band up in just one word - energetic. The energy that they put into their live performances and solid recordings would make any up and coming band envious. They have one EP out so far and are working hard on their next release. If you like your serving of psychedelic themed indie rock fresh and energetic, then The Urges are the band for you.
www.theurges.com
Wallmark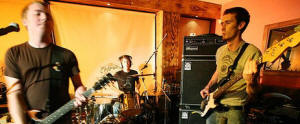 Hailing from Birr, Co. Offaly, Wallmark are the type of band that you could instantly adore. Packed into their songs are enticing guitar riffs, calculated drumming, catchy lyrics and a bittersweet feeling that lingers long after the song is over. Check out their superb album 'Everything, Something, Anything'.
www.wallmark.ie
Prison Love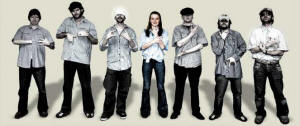 Proving that the underground scene is not only for the indie rock bands, Prison Love has been doing things their own way for quite some time now. The bluegrass seven-piece manages to perfectly capture the Americana sound of old and give it a modern twist. Their album 'This Corn Is Awesome' is a great introduction.
www.prisonlove.info
Bray Vista

Having recently put out a superb new album in 'Sing My Darling', Bray Vista is quickly gaining a reputation for being Ireland's most distinguished country act. The nine band members all play pivotal roles in creating the gorgeous ballads that they are renowned for. Pick up their latest effort and make sure to catch them live, as you won't be disappointed.
www.brayvista.com
Tadhg Cooke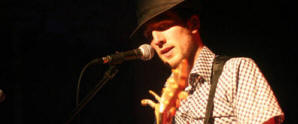 One of the finest singer/songwriters in this country to not receive the plaudits that he deserves, Tadhg has something a little special about him. His ability to mould together sensitivity and elegance with his remarkably distinctive voice casts him high above similar artists. His album 'Wax & Seal' is a great example of just how good he is.
www.tadhgcooke.com
Goodtime John

Every once in a while a songwriter of exceptional talent crops up, and when they do you always wonder how they weren't found out earlier. Goodtime John is a songwriter of that ilk. He effortlessly weaves his vocals through delicate melodies and lush harmonies on the bittersweet tunes that make up his latest album 'I'll Sing Till The Sun Turns Cold'. Don't let him escape your attention any longer.
www.goodtimejohn.com
Alyana
Here is a singer/songwriter with the type of sweetly seductive vocals that will play over in your head all day long. She writes songs that are at the same time charming and thought-provoking. Expect to her more of her in the coming months.
www.myspace.com/alyanya
Gareth Maher

Check out the thread about this article on the CLUAS discussion board.