Spiritualized
A review of their album 'Let It Come Down'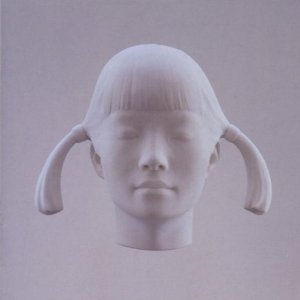 No more drugs, no more booze. Yes, Spiritualized's Jason Pierce (aka. Jason Spaceman) has not only cleaned house by firing most of his band but he's cleaned-up his overall attitude and is out with a very, er, spiritual album. Alas, it is not one of Jason's better ventures. Although nothing can compare to the band's phenomenal first album 'Lazer Guided Melodies', this new release is nonetheless disappointing.
The grand entrance of the album, 'On Fire', starts with tinkling piano keys before exploding into a loud instrument filled chorus, reminding me of the previous album 'Ladies and Gentlemen' without the complexity. Jason's lead vocals sound lazy compared with the background force of a strong chorus and orchestra. This lazy Spaceman voice tends to be more welcome on less active songs such as 'Out of Sight' and 'Anything More', a track which tends to take a very pop overtone.
Curiously there are songs that resemble quasi-religious testimonies from Jason. Take 'Won't Get To Heaven (The State I'm In)', in which he proclaims, "Lord I'm hoping / Lord I'm praying / Lord I'm saying / I believe my time ain't long". Then on 'The Straight and The Narrow', Jason apparently reflects on how hard it is to live a good life free of drugs and alcohol as he sings, "And the devil makes me use these hands of mine".
Most of the lyrics rise to the taste of an old gospel hymn which somehow makes the songs catchy and pop-driven. It all reminds me of a soundtrack to a Broadway musical. The songs themselves are good, but the way they're performed bothers me. It may be a highly-produced, fine-tuned production but when you have a big production with full orchestra and a back-up chorus you don't need a vocalist such as Spaceman to lead the way.
Connie Hartmann