The Shins
A review of their album 'Oh Inverted World'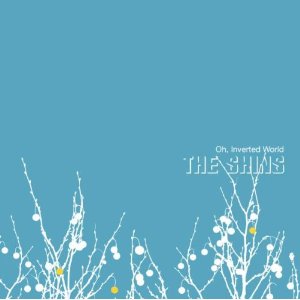 Latest Sub pop signing The Shins are a much hyped group of Albuquerque newcomers whose debut album 'Oh Inverted World', has been receiving praise from all quarters, not least by Alan Sparhawk (he being lead vocalist/guitarist of much loved Minnesota outfit and Dirty Three collaborators Low) who said that, for some reason, he couldn't take it off his stereo.
The album itself is a straightforward enough affair delivered with confidence (although these guys have been involved in music in one guise or an other for about nine years now). Their pop based melodic endeavours will undoubtedly be called for its obvious Brian Wilson influence but, let's face it, anytime a band chooses to harmonise in an even vaguely pleasant fashion, heckles of "Beach Boys" are heard from the stalls. "Built To Spill" comparisons will also be drawn, yet The Shins are quite unique in their own right.
Unashamedly pop, but maintaining their cred, The Shins use infectious melody to burrow deeper and deeper inside of your musical subconscious. And if there is a better example than their track "New Slang" then I've never heard it.

Harlowe



To buy a new or (very reasonably priced) 2nd hand copy of this album on Amazon just click here.